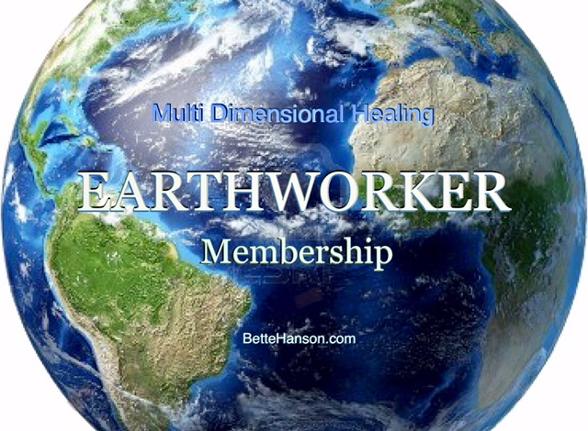 An Earthworker is an awakening agent of change taking an active role in their own transformation.
++++++++++++++++++++++++++++

"The world we are experiencing today is a result of our collective consciousness. And if we want a new world, each of us must start taking responsibility for helping to create it". ~ Rosemary Fillmore Rhea
++++++++++++++++++++++++++++
An Earthworker is both a membership community and a series of three weekly online groups that focus on an intensive transformation program. The three groups offer evolutionary energy following a month-long theme. With the membership, you'll access a private website just for you with exclusive learning resources, insight, tips and suggested activities, and creative content on transformation leading to awakening. The community is about helping you be a better agent of change, encouraging personal empowerment, and offering energetic assistance to awaken to your True Nature

+++++++++++++++++++++++++++
Only $111

This ONE TIME COST gets you up to $300 of *BONUS GIFTS!

*Your INTRODUCTORY month CHOOSE ANY or ALL of the Earthworker Series FREE!
The first month of Your Choice of Earthworker Series Is Gifted to You

Among other

exclusive

FREE gifts for joining!




Energetic assistance to accelerate and advance your spiritual path!



Your

ONE TIME COS

T

for the membership serves you for a

lifetime

!
+
+++++++++++++++++++++++++++
With an escalation in problems we're also seeing an acceleration of personal and collective awakening. Now more than ever, people are awakening to deep urges to create positive shifts for ourselves, our communities, and the planet.

As an energetic conduit for advanced practices, Multi Dimensional Healing harnesses cosmic forces to offer you an opportunity to join together with others and ignite the kind of transformation so deeply called for at this time.
Introducing EARTHWORKER Membership: YOUR key to growing your awareness and enhancing your ability to shift out of limiting beliefs and affect lasting change. With personal transformation and awakening we will be able to save ourselves and the planet and embody a vision of a better future.
Your membership offers necessary support to shift, change, awaken and evolve.
This is advanced Energywork for those ready to take an active role in their own transformation.
You resonate with being Divine




You're on a path of self discovery

You have old wounds that are ready to be resolved

Shadow work is a familiar process

You're willing to put in the work

You want to break free of self delusion and illusion

Finding your blind spots is your primary responsibility

You have your own toolbox of self care

You're open to working with your guides

You're ready to surrender into sacred Wisdom

You're familiar with the initiation steps of awakening or eager to learn

To seek & KNOW higher Truth is your purpose

You feel called to help the earth change

You're ready to grow into your authentic Self, and hold space for the birth of a new paradigm
~~~~~~~~~~~~~~~~~~~~~~~~~~~
Here's what an Earthworker has to say….
"I would love for people to know how beneficial this work is. This is a time of letting go and growth, I feel this work has enabled me to do this with guidance and grace and love. This is a time when the planet needs this. Being all one, as one prospers so does the whole. "
~~~~~~~~~~~~~~~~~~~~~~~~~~~
Awakening is the foundation of every change — uniting us in common purpose, free of agenda and fueled by higher guidance dedicated to goodness for all.
Without it, nothing good will happen.
Every one of us has the seed of awakening in us. Its a time of dedicated effort to renew hope and take an active role in manifesting new possibilities. As you start to walk, talk and live your potential you impact your community filled with reverence, wonder and humility. Soon more and more people wake up to take personal responsibility and care for each other in influential ways. With collective awakening, our current climate changes more rapidly.
Every Multi Dimensional Healing gathering is dedicated to personal and collective purpose guided by Source Intelligence. It is the Earthwork of our time.
~~~~~~~~~~~~~~~~~~~~~~~~~~~~~
Here's what another Earthworker says….
"I am so looking forward to this months's healings with you. I just feel it is what is steering us through all these changes and adjustments we are making to move into the new world being created. I feel so hopeful for human kind and this beautiful planet we share."
~~~~~~~~~~~~~~~~~~~~~~~~~~~~~
YOURS FOR ONLY $111
++++++++++++++++
SET UP YOUR FREE CONSULTATION CALL TO DISCUSS YOUR NEEDS FOR YOUR PERSONAL EARTHWORKER PLAN TODAY!
++++++++++++++++
For a one time cost of *$111, you'll receive the following EARTHWORKER benefits.
You get over $300 of FREE gifts with your MEMBERSHIP
-- it immediately pays for itself. ~~
To get you started on your path, sample any one or ALL three of the BONUS Earthworker Series:
Advanced Energy Maintenance: is a monthly group series, meeting on Tuesdays's

($75 value)
Deep Issue Work:

This is a monthly series devoted to the kind of

Deep Issue

work that gets results, meets on Thursday evenings

.

($156 value)

Embodied Presence to deepen our connection to the DIvine. Get the first month of FREE, meeting on Sunday's WITH recorded replays. ($75 Value)
WAIT THERE'S MORE!
Multidimensional Energy Guidebook - get your FAQ's on how to better work with evolutionary energy

Private Facebook group

BONUS: exclusive content every month

To bolster your journey, get discounts on

Multi Dimensional Healing

monthly online groups focused on advanced energetic maintenance, transformation and awakening

Up to 50% off an extensive back catalogue of recorded replays of past online monthly groups targeting key areas and issues

Deep-deep discounts on personal consultation sessions and session packages to focus in 1-1

So much more
Take advantage of the potent and lasting growth that results from an ongoing dedication to your own awakening. You'll be surrounded by a community of like minded others and supported by Source Intelligence — a cosmic force of ambassadors, emissaries, celestial, Master Healers, Christ Consciousness and Divine Mother Presence—devoted to your evolving spirit and the goodness of the planet.
An Earthworker utilizes as many of the above opportunities to DO THE WORK and align with Source greater than yourself.
With Multi Dimensional Healing, you'll travel to a sacred space, an interface between worlds, meet your personal guide and be served by a host of Universal Energies anchored by DIvine Mother Presence: Avataric Beings, Master Healers, Christ Consciousness, Celestials and Earthmagic to alchemize old patterns of fear, trauma and conditioning so you transform, evolve and awaken.
To recognize and awake to the You that's not limited by fear and filled by passion that's both interdependent on others and infinite in nature -- is what we came here to do.
We're all connected through energy vibration.
As you shift and change, so changes the world.
~~~~~~~~~~~~~~~~~~~~~~~~~~
What are Earthworkers saying?
"I didn't realize I was so blocked. Look at all the progress I have made this past year in the condition I was in. Imagine the possibilities now !!! You are a Very Gifted Healer!!! I am so Grateful !"
~~~~~~~~~~~~~~~~~~~~~~~~~~~
Earthwork IS NOT for you if...
You're into competition and self promotion

You're easily triggered -- perhaps there's more work for you to do. This is advanced work that is designed to bring up your stuff. You can always

return to this site when you are ready.

You're used to methods encouraging spiritual bypassing

You're easily caught up in fantasy, projection, division and delusion. Again, this is advanced work that will reveal TRUTH by showing you what isn't true within you. Please circle back.
~~~~~~~~~~~~~~~~~~~~~~~~~
Another Earthworker says…
"Amazing things are happening. The earth becomes more beautiful everyday. I am finding joy in the little moments again."
~~~~~~~~~~~~~~~~~~~~~~~~~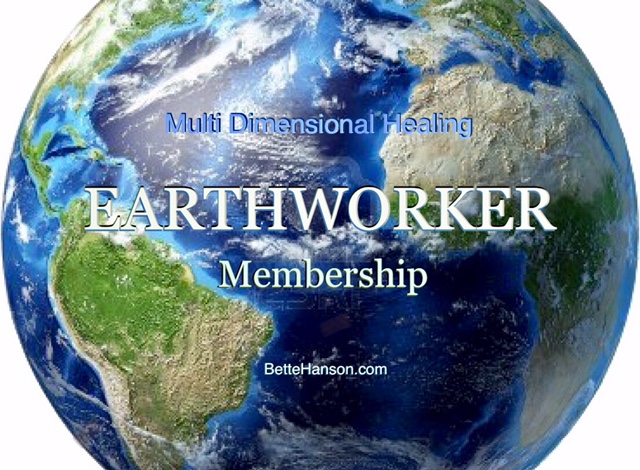 DISCLAIMER: All fees paid are non-refundable and non transferable to other services. payments for all MDH events are for time shared and not a substitute for medical evaluation, treatment or therapy.

A signed Client Form is required to participate
in Deep Issue Work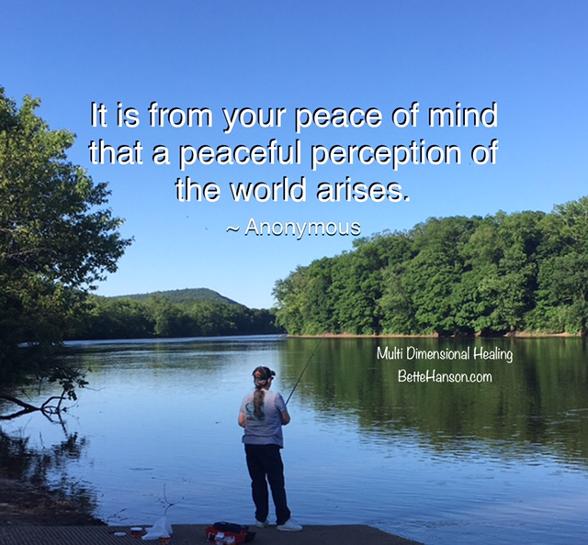 YOUR EARTHWORKER MEMBERSHIP
is only $111
A ONE-TIME COST
for an lifetime of earth changing energy, tips, advice, insight, community and connection!
LOOK AT ALL YOU GET!
Your EARTHWORKER Membership offers an immersive experience to tailor your ideal path of transformation and awakening:
Over

$300 of FREE Services to get you started
EXCLUSIVE discounts
Content available only to YOU on a clients-only page, updated every month.
Your one time payment immediately pays for itself in the first month with YOUR CHOICE OF MONTHLY SERIES of advanced energy work.
✔️Get your first month FREE of Earthworker Series - ADVANCED ENERGY MAINTENANCE: (formerly called Multidimensional Energetics) -- 8 hours per month of advanced energy to build up strength in your physical body in key areas weakened by trauma conditioning. A strong body mind is needed to hold incoming high frequencies and provide stability in an uncertain climate.
✔️Also FREE,choose to sample your first month of - DEEP ISSUE WORK: (formerly Energetic Transformation Therapy) gets to the root of unhealed trauma so you can get unstuck and clear the tough blocks preventing you from feeling and living the peace you deserve.

✔️ OR you can choose to sample EMBODIED PRESENCE (formerly Aligning with Awakening) FREE for your first month — 6 hours of advanced energy deepen your awareness of higher consciousness — available only to foundational members.
✔️FREE Multidimensional Energy Guidebook filled with insight, encouragement and tips to navigate a changing terrain. It's your FAQ for cosmic facts.
✔️Private Facebook group to share feedback, insight and fellowship
✔️BONUS content added each month
For ONE payment of *$111, Unlock Your Membership ONLY Discounts
+++++++++++
AFTER YOUR FREE MONTH, CHOOSE TO CONTINUE WITH MDH SERVICES AND GROUPS WITH SPECIAL MEMBERSHIP DISCOUNTS
+++++++++++
🌐$55 - EARTHWORKER Series- Advanced Energy Maintenance -- to build strength in the physical and metaphysical Bodymind and spirit. meets 4 Monday's 7-9pm Central includes recorded replay.
8 hours of advanced energy (Regularly $75)
🌐 $136 - EARTHWORKER Series - Deep Issue Work -- utilizes cosmic alchemy forces to resolve unhealed trauma at root levels. Lets meet 4 Thursday's @ 7pm Central to include recorded replay.
8 hours of evolutionary alchemy (Regularly $156)
🌐 $55 - EART
HWORKER Series

-
Embodying Presence --
d
eepens your awareness of your higher capabilities as an exercise in embodiment. Lets meet 4 Saturday's from 9-10:30am Central - includes recorded replay.
6 hours of advanced energy (Regular cost $75)
ABOUT the details of MDH ONLINE GROUP EVENTS
🌐 BONUS 90 minute INTEGRATION session with purchase of online series — unifies the dimensional shifts with specific catch-ups, energetic boost and repatterning.($35 Value)
~~~~~~~~~~~~
AS a valued EARTHWORKER MEMBER you'll enjoy up to 22 hours a month of advanced energy work to help you
embody your awakening

ground into Presence

in the comfort of your own home
for a better YOU and a better planet!
~~~~~~~~~~~~

THERES STILL MORE!
💠 Up to 50% off the extensive back catalogue of self study called HOME STUDY These are all the recorded replays from every Multi Dimensional Healing online session since Fall of 2020. 12 months of content covering a vast array of awakening topics, issues and energy maintenance.
🌐 Deep DEEP Discounts on personal sessions offer the one-on-on focus to work through tough challenges, unravel emotional blocks and reveal hidden blind spots that may arise on a path of transformation.
$50 - 90 minute personal session with purchase of Earthworker Bundle (Saves $150!)
$136 - 90 minute personal session (Saves $64)
$333 Package of 3 sessions (Saves $267)
$600 Package of 6 sessions (Saves $600!)
+++++++++++
AFTER YOUR FREE MONTH
BUNDLE YOUR GROUPS TOGETHER AND SAVE!!
+++++++++++
🌐$200 EARTHWORKER PREMIUM BUNDLE:
☑️All three online groups meeting Tue, Thursday evenings and Sun evenings
☑️Recorded replays
☑️Integration session
☑️ A total 22 hours of evolutionary energy per month in support of your transformation PLUS recordings to use at any time to enhance and deepen the work. (Saves $131)
🌐
$90
EARTHWORKER BUNDLE 2:
☑️Both Tues & Sunday group sessions: Multidimensional Energetics + Embodied Presence
☑️Recorded replays
☑️Integration session
☑️ A total 14 hours of evolutionary energy per month in support of your transformation PLUS recordings to use at any time to enhance and deepen the work. (Saves $60)
+++++++++++++++++++++
OTHER DIGITAL PAYMENT OPTIONS: