MULTI DIMENSIONAL HEALING
Bette Hanson
Holistic Energy Practitioner

Evolutionary Energy for Transformation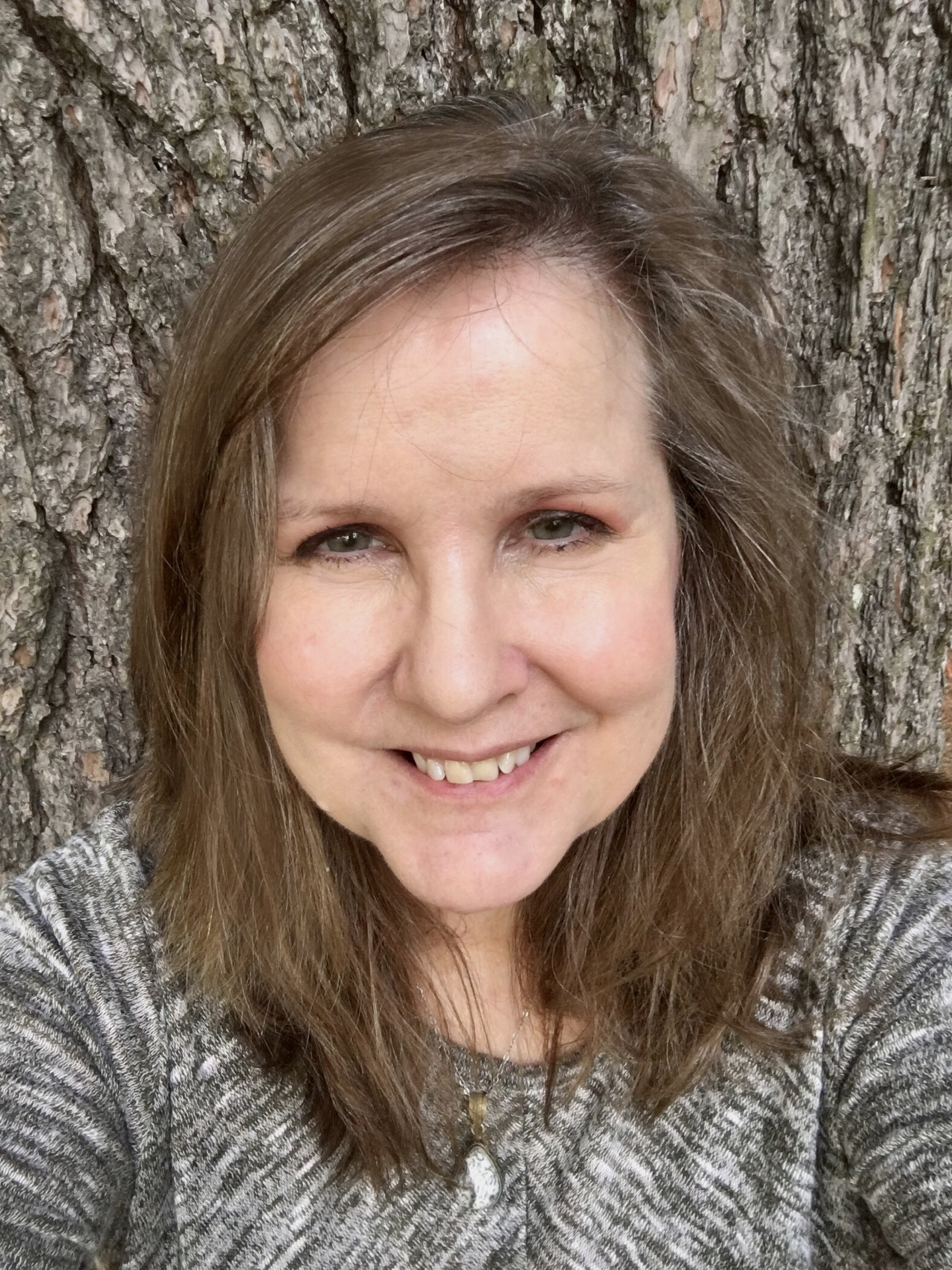 As a seasoned energy practitioner, gifted with Divine channeling and clairsentience intuition, Bette has just the right amount of empathy and caring mixed with extensive personal experience and intensive training to serve your transformational needs. In a group setting and in personal session's, she's helped hundreds of people navigate through tough times, find clarity and achieve their potential.
READ MORE ABOUT HER JOURNEY AND BACKGROUND.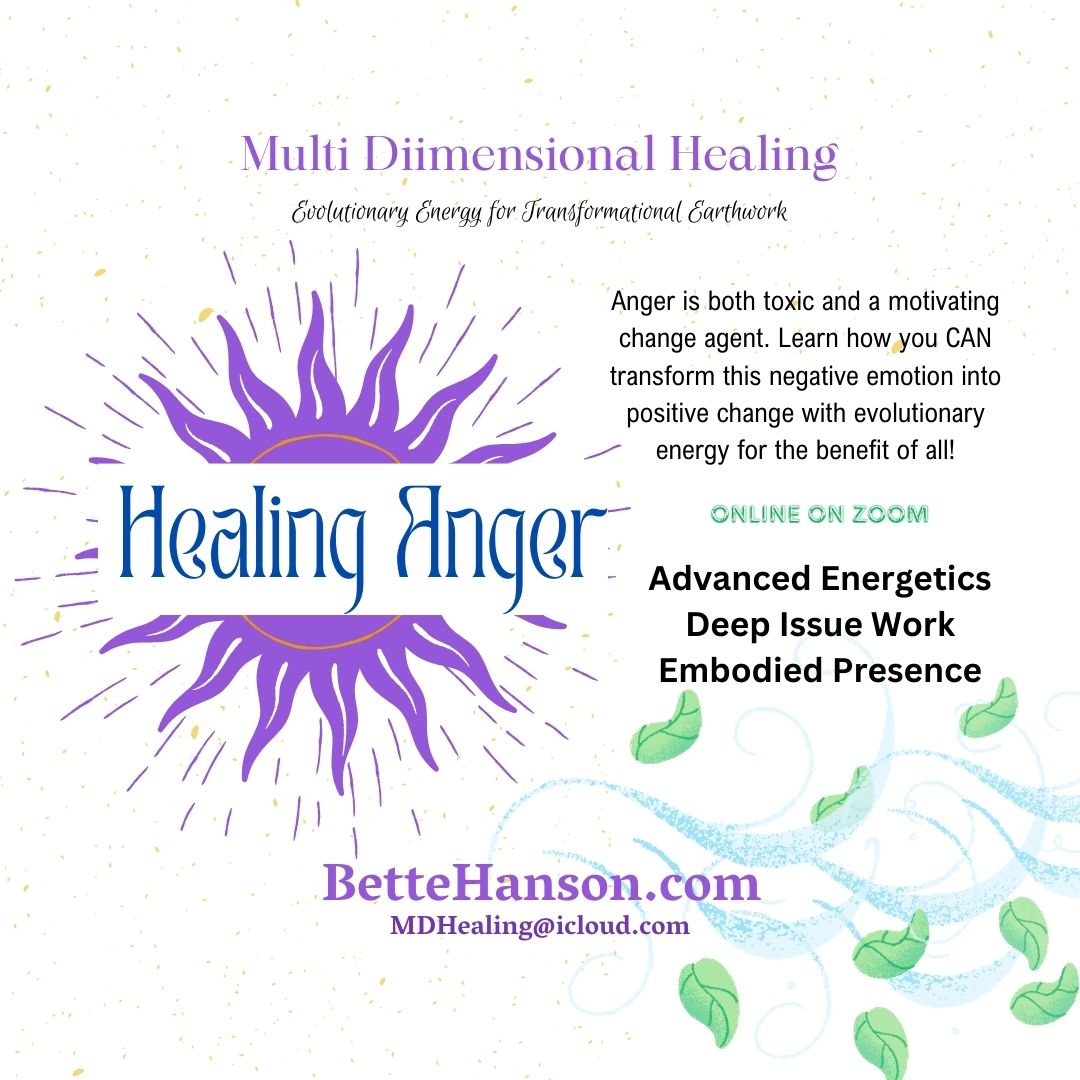 Healing Anger is the focus this Fall for Multi Dimensional Healing's online Earthworker Series.
Find out how you can take part in clearing this hidden emotional pattern as supported by evolutionary energy.
Access replay's or join groups forming NOW to transform the hidden area's of root-level anger conditioning that you cannot see
in the body
underlying issues

build awareness through clearing what prevents you from embodying Presence
Restore health, happiness, balance and wellness with evolutionary energy to support your process.


Need Immediate Energetic Help?
Subscribe to the

Multi

Dimensional

Healing YouTube Channel

for ongoing evolutionary energetic content...
"Imagine how the world will change when humanity realizes its interconnectedness with all life and works together to restore health and well being of the whole."
~ Nassim Haramein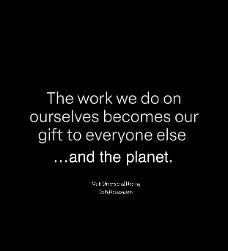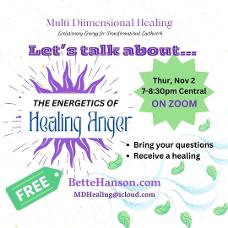 Lets talk how energy can help you resolve the hidden anger within/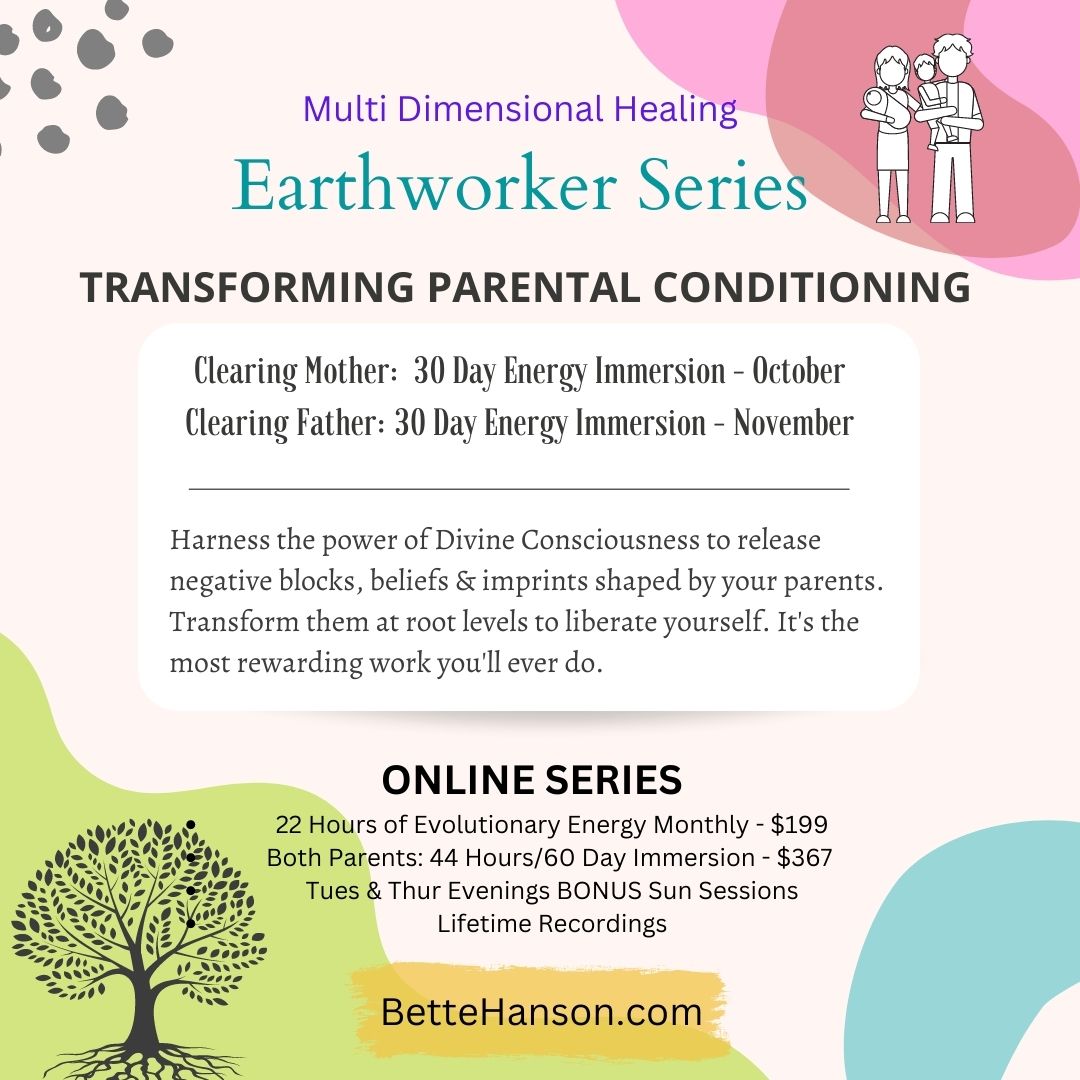 CLEAR MOTHER AND FATHER WOUNDING - SELF GUIDED ENERGY IMMERSION
Release Parent Conditioning in the Body
Clear Underlying Issues
Divinely Guided in Sacred Space of Nurturing & Safety
Break Generational Cycles
Align with New Patterns of Empowerment
Embody the Presence of Freedom
++ LEARN MORE++

Connect with the Divine to receive evolutionary energy in the comfort of your own home, at your own pace.
GO DEEPER to clear the negative Mom & Dad issues, imprints, beliefs and fear...
HEALING THE MOTHER & FATHER WOUND
NEW! AVAILABLE NOW AS SELF GUIDED HOME STUDY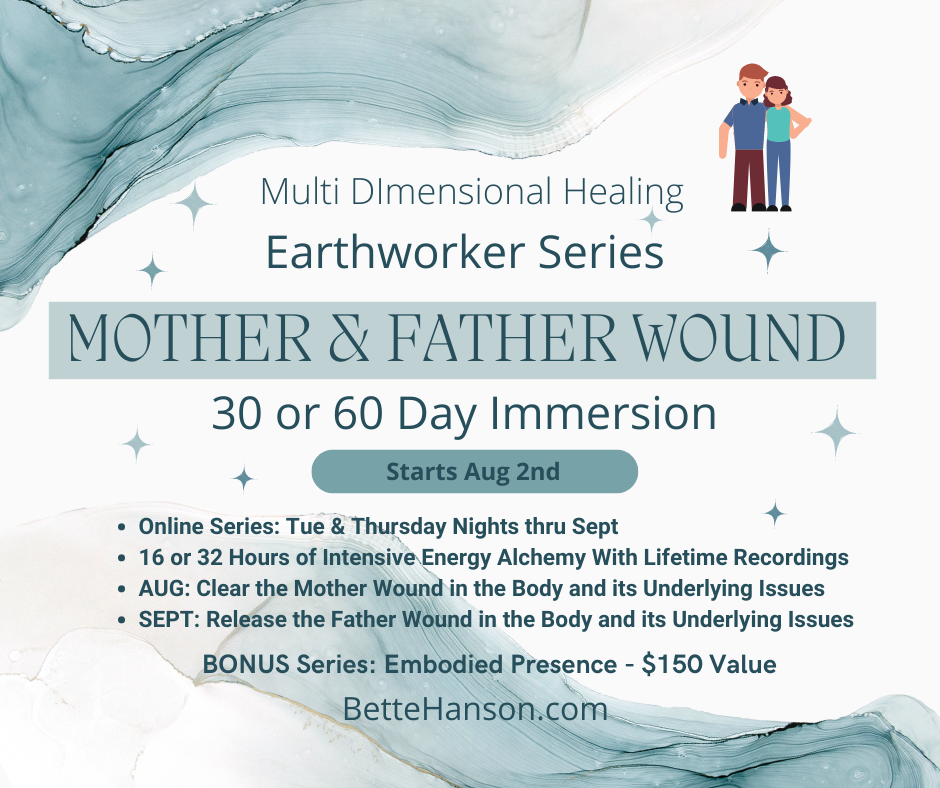 Clear your parental conditioning with deep, dimensional clearing of intergenerational pain.
It's the most rewarding work, you'll ever do.
Be The Change You Want To See in the World!
Schedule a
Personal Healing
DISTANCE AND *IN PERSON
Sessions via
Phone

GoToMeeting

WhatsApp

FaceTime
Energy Exchange
90 MINUTES $200
+++++++++++++++
+++++++++++++++
Advanced energy work transmutes and alchemizes unwanted patterns by getting to the root of their creation. The result is often profound transformation to heal imbalances, bring more clarity, and awaken deeper meaning in your life.

If you're ready to serve humanity and the planet at this crucial stage of evolution, schedule a personal session today.
* In Person Sessions @ Special Events and by Appointment in Danbury, WI


~~~~~~~~~~~~~~
"I need to tell you that my eyes healed up completely several days after our last session AND I had a BREAKTHTOUGH in clearing out terror and anger from many years ago...Whatever our peeps did, it was PHENOMENAL!"

- C. M,. South Dakota
"WOW is all I can say really! A LOT has been going on here with me….Finally getting a real sense of letting go and not attaching to outcomes, people, etc. You read about this and take classes but having it finally resonate with me and to be actually doing it in baby steps and feeling myself doing it is an entirely new experience!! I am more able to be in the present moment and grateful for my life and what I have in it. I just feel more peace like there is more of ME coming in now and less of other people. I also feel like I am vibrating at a higher energy level and not settling for lower energy or attracting it.
This is all so amazing and awesome! Thanks so much Bette and I can't wait until our next session!!!"
—
Laura Dresser, Mpls, MN
~~~~~~~~~~~~~~
Multi Dimensional Healing's
soul purpose is to serve your personal journey, to help you expand your potential and embody your Divine Truth in an ever-changing world.
Whether you're taking part in a group event, personal session, weekend workshop or as an Earthworker, you'll be served and guided by some of the most advanced energies in the Universe. You'll work with Divine emissaries that Bette simply calls 'Source'. Source is the Intelligent mystery behind the highest order of beings serving to help you and the planet evolve. You'll be brought to a safe and sacred interface between worlds. This nurturing space and cosmic force, creates just the right environment for lasting change to manifest new visions and possibilities.
Curious? Does this resonate? Do you feel called?
Find out for yourself why Divine Mother, Amma Karunamayi calls MDH's energetic offerings, "creating magic beyond the realms of science and philosophy!"
IF YOU"RE READY TO JOIN OTHER RADIANT SPIRITS, BEINGS OF GRACE AND LOVE -- WE ARE GUIDED TO REMEMBER OUR DIVINITY, AND LEARN TO EXPRESS IT IN OUR LIVES, HELPING TO UPLIFT THE CONSCIOUSNESS OF THE WHOLE WORLD!
Become an EARTHWORKER and help the planet shift through your own SELF HEALING.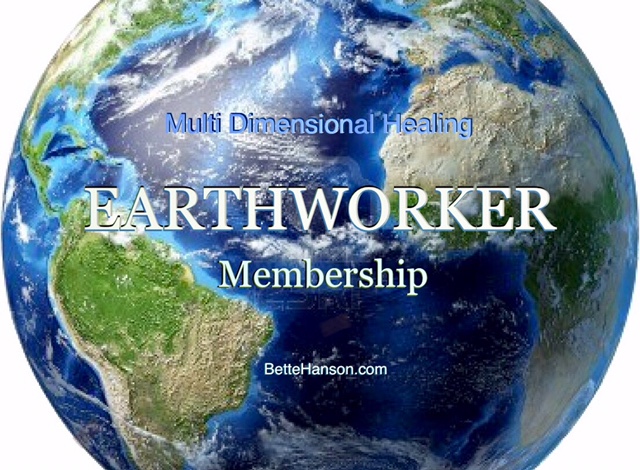 An Earthworker is both a membership community with exclusive content to enhance your evolutionary journey of remembrance, and it's also series of weekly online groups that offer expansive, energetic self healing. Together, it is an intensive transformation opportunity to help assist you in being an effective agent of change in your life, AND in the world.
*FREE*
With Purchase
~~~~~~~~~~~~~~~~~~~
"I am so grateful to you for continuing this work and to the master healers, guides and divine masters who continue to work with us. I am awed that we have come together and what our collective energies are accomplishing, for ourselves, with each other and for the planet. It is such a humbling and amazing experience."

- Earthworker Member
~~~~~~~~~~~~~~~~~~~
If you are being called, let the Intelligence of Source guide your inner healing process in online groups, personal sessions and helpful content following proven protocols tailored to advance your progress multidimensionally.
The Earthworker community offers the valuable and ongoing resources you need to heal, transform, awaken and evolve.
Are you ready to take an active role in changing the planet by
exploring
change within yourself?
Do you want to be more connected to inner guidance, Nature, and the mysterious, sacred journey we are all on?
Is Spirit calling you to be a
powerful
force within your family, community and the world?
Are you curious about your discomfort enough to look for
its
root
imbalance
?
With an Earthworker Membership, you'll be inspired, challenged, curious, more peaceful, clear, less reactive and flowing more with life as we are supported in changing ourselves as an intregal part of planetary change.
"I've had so much deep movement and healing. I am so excited that I have the opportunity to help heal not just myself but my family both past, present and future. Not to mention the collective planet. I'm finding my strength! Doing this work has brought me into a place in my life where I can face difficult life situations and feel strong enough to work through them. I appreciate you walking your path and assisting all of us as we walk ours."
~ Earthworker Review
Join the EARTHWORKER community today. purchase a personal session or two online series to get the Divine guidance and energetic assistance you need to manifest exciting new possibilities and visions for yourself and a world in transition.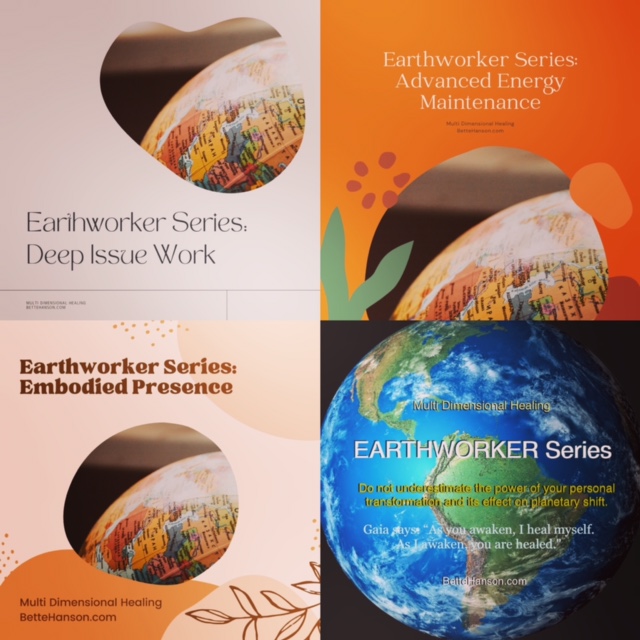 You're invited to take part in any of the group healings. They are all online, and monthly subscribers get recordings As participants report, they are very powerful sessions.
"You're just amazing. I've had a profound acceleration of personal healing. I'm calmer and better able to tolerate daily life stressors. Love to you!" - Earthworker

"Thank you, Bette! I just listened to this replay today and feel totally at peace. I'm so grateful for you and for these transformational sessions!" - Earthworker Review

Whether its a ONE TIME SAMPLING to unstick some blocks, a monthly series that speaks to you, or the intensive package to accelerate your self healing -- each of the offerings are designed to serve your needs AS CALLED. They came forth as a calling to meet the needs to transform humanity and are here for your use.

EVERY MONTH IS A NEW FOCUS AND THEME - FIND OUT WHATS NEXT.
We are rapidly degrading the capacity of the Earth to support complex life, including ourselves, and need avenues to transform and manifest new visions and possibilities. Remember, you do not have to be a member to participate. You'll just et some extra help and save money if you do.And also? Monthly subscribers receive lifetime recorded replays to enjoy again and again.
Join one, two or ALL three of the ONLINE Earthworker Series and you'll experience advanced energy to
increase your health

expand your awareness

release negative programming

systematically transform your consciousness.
Each ONLINE group stands alone yet are divinely designed to advance your path of awakening.This is an extraordinary opportunity to be a part of a unified effort to shift collective humanity and manifest new visions for yourself and for a better world.
Let the EARTHWORKER SERIES enhance your life. Choose an online group and get ready to experience transformative energy.
Advanced Energy Maintenance

meets online to clear conditioning that weakens your body, mind and spirit at its karmic and genetic roots. Every month is a different theme to enhance your health, wellness and body awareness.
Deep Issue Work -

Get ready to alchemize your deepest fears and wounds related to trauma. This group creates lasting and transformative change with recorded replays to amplify the movements and shifts.
Embodied Presence

is will help build coherence and amplify inner growth through aligning to your Universal nature. Its a valuable embodiment exercise in elevate your conscious awareness and live it as an expression of the Divine, in the real world.
Attend a single session or subscribe to one, two or all three of the monthly series to accelerate your journey.
Experience evolutionary energy yourself in a recorded replay alive with the vibes of a changing season!
Autumn Equinox Energy Immersion
The Equinox Angels and Mother Earth helped set the intention to clear a pattern that knocks you off center. Source pointed to a piece of frustration that's a cause of stress or pain to attune and align with equilibrium.
Listen to attune your body to a deeper and more balanced alignment to
regulate your energy system

embrace hidden unhealed roots of frustration with vibrational nurturing

energize weakness

let go of root levels of conditioning tied to frustration

integrate

remanifest upper dimensional blueprints to align with equilibrium
Subscribe to the Multi Dimensional Healing YouTube channel for more content like this.
+++++++++++++++++++++++++++++
"When we got the grounding upgrade, it felt so much stronger. I no longer felt just connected to the central core of the earth but coupled like a train engine to a boxcar. The connection felt solid and secure, broad and very light filled. It made me feel the connection in the root chakra but then it reached the heart and now I always feel as if I am wrapped up in a big, full body hug. This loving hug is felt all over like a light column. Amazing."
- Energy Immersion Participant
+++++++++++++++++++++++++++++
LOKAH SAMASTAH SUKINOH BHAVANTU - May Peace & Happiness Prevail
"Let us work together to create a joyous tomorrow, free from conflict, where religions work together in happiness, peace and love. May the tree of our life be firmly rooted in the soil of love. Let good deeds be the leaves on that tree; may words of kindness form its flowers; may peace be its fruit. Let us grow and unfold as one family, united in love—so that we may rejoice and celebrate our oneness, in a world where peace and contentment prevail."

~ Amma, Sri Mata Amritanandamayi Devi
~~~~~~~~~~~~~~~~~~~~~~~~~~~~~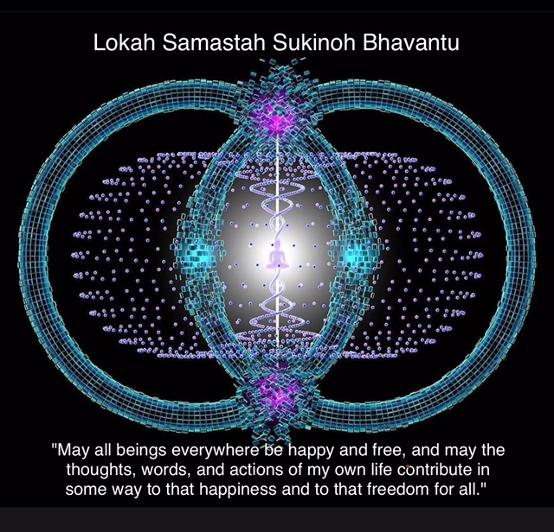 Disclaimer: Multi Dimensional Healing is an energetic practice utilizing *VortexHealing® and Devi Alchemy as complementary energetic healing tools. Payment is for time only. Services are not a replacement for medical or psychological treatment. Please consult your physician for medical or psychological issues in addition to any follow up treatment needed.
---------------------------------
*"VortexHealing®" is a registered service mark of R. Weinman VH Trust. All rights Reserved. Used here with permission.