"The energy systems that attempt to adapt to a world of stresses, pollutants and information overload unknown to our ancestors become overwhelmed and confounded, settling for imperfect compromises, and requiring significant repatterning if you are to fully thrive. Energy medicine is able to bring about such repatterning." ~ Donna Eden, Author & energy medicine pioneer.
SPACE CLEARING
Clearing & Blessing a 1905, 3 Story Victorian, 4435 sq foot, 6 bedroom 3.5 bath in a Philadelphia suburb.
"Last night was my first night back in the house and all I can say is thank you so much! The house feels much lighter and free. I had a guest come over yesterday and she remarked how loving the home felt. I have a clean slate with my new home and can not thank you enough!"
~~Kristi Katuran, Wyncote, PA
"You are the best! As soon as I got out of the car I felt this tingle on the left side of my brain that was facing the side of the house as I was walking toward the front door. I knew then it was going to be peaceful inside and I was right! It felt like I had just jumped into a pool of healing so wonderful. The house has many years on it and lots of different major events have happened here. I'm glad to have it healing now. Thank you thank you so much!" -- W.I., Denver, CO
~~~~~~~
"I want to thank you for cleansing our home this past spring. After you came, things really started to turn for us, for the better. Our home felt lighter and now really feels like our home, not just a house. I have been able to envision us in this house long term which I could never do before. You really changed things for us and for that we will always be grateful." --Michelle D., Philadelphia, PA
~~~~~~
'I had my house on the market for over two years with no offers...I had Bette come to my home and do a clearing on the land as well as the house.. I also thanked and released the house and within a month the offers started coming in... Within 3 months the house was sold and the new buyers said the reason they picked the house was because of the good energy. Thank you Bette i know its because of the work you did.... With much love and blessing... ~Coleen Johnson, Sugar Loaf N.Y.
GROUP HEALING

"My goodness, from the moment it started, I was thinking - what the H is this??
where are all these tears coming from?? Oh my, that was very deep and powerful. It shook me, made me nauseous, disappeared me, and blissed me out.
Thank you for your beautiful Facilitation. I think we must have had a
wonderful collection of particular Energy Fields, because we moved a LOT of Energy through the Collective. Thanks for all you do as a Worker of Love, Light and Wisdom. i thought you did a great job of letting us in on the fact that you were
in new territory, while helping us feel safe and sound in the Field you were Facilitating. it was a delicate dance, nicely done!
— Sherry Serra , Vortex Healing Practitioner, Seattle, WA

"...It is difficult to explain exactly what this is because each person has a different experience. The validation comes from each session and the experiences that happen in the moment and the subtle shifts that occur in your life afterwards, they are noticeable. The difference is doing the work with the right person guiding you, that is key and also your own intention behind the healing. We can change the world, but I know that we have to start with ourselves first and that shift will spread outward. With enough people finding skilled healers, such as yourself and intentionally making these necessary shifts, this is how we change the world for the better, in a positive direction. I have seen just in the last few weeks working with you a profound change. ...We all have a deep affect on one another, in either a positive or negative way. I was not aware for most of my life that these energies and the energies of my parents, grandparents and way down the generational line were guiding my choices. ...I have experienced quite a few people who do this work and speaking only for myself, I have made more progress in the last few weeks, working with you specifically, than I have in years. You get to such a deep level, I am not aware of everything that is taking place but I can feel the energy moving in and around me while you are leading a session. That is very profound because these were GROUP healings. I am in awe of your skill and know it comes from such a beautiful place. What greater thing can we do in life than to heal ourselves and impact another's life in such a powerful and uplifting way?"
Blessings. -- Sheryl H, Lewes, DE

"...before I received your email that you were offering this, I had been feeling and thinking about shedding the layers that have encrusted me over the last two decades, preventing me from expressing / living my true self. ...your healing was coming just at the right moment for me. Early on in the group healing you specifically mentioned letting go of layers that have encrusted us to find our true center. The event helped me shed them more quickly and easily. I felt much lighter afterwards." ~S. R Denver, CO
"I try to do Bette Hanson's Multi Dimensional Healing's at least once a year when she's in town. I have no clue how she does what she does. I can only report that the experience is amazing. Each session is so vastly different and I never now what to expect. Usually by the next day, I always feel so empowered and have great clarity on my life's purpose. Bette is a wonderfully gifted healer and I am so grateful for her guiding light." ~ Bob Koch
Entrepreneur Source Coach, Media, PA

"You are such a wonderful teacher and living example of putting spiritual principles into daily practice to be of powerful, loving service to others."
--
Christopher Dilts, Founder,
www.askanangel.com
~~~~~~~
"Vortex Healing is an awesome energy healing system that is light years ahead of anything available today. Consider signing up for one of these healings. They are profound, energizing and the effects are lasting and progressive." -- Dan Aquilina, Colorado Springs, CO

"Serenity. I feel blanketed with peace and warmth; very comfortable in my skin and space. Thank you Bette and everyone participating for such a special night. I am grateful for the gifts that were brought to and shared with me. Blessings and peace." -- Ellen Irwin, Holistic Gateways, Mpls, MN
~~~~~~~
"This is a group healing that meets every individual where they are. It is grounding, releasing and rejuvenating all in one. Surrendering and letting go so that the divine can come in and do it's magic. Each time the healing is just what I needed." -- Wendy Poulson, Hockessin, DE
~~~~~~~
"I felt myself going into multidimensional states of transformation and healing. I had a great journey." -- Anna Bojczuk, Warminster, PA
"Excellent. Friends suggested this healing for a while, I finally came and all I can say is WOW. Amazing. The healing is very powerful and Bette is a very talented healer. I will be coming back.
A very powerful session last night. I really appreciate Bette being such a eloquent communicator. She has a rare gift to be a great healer and great teacher at the same time. Makes advanced spiritual knowledge understandable to all guided to listen, learn and expand.Thank you."
"
--
Ingrid, Being One Center, Warminster, PA
~~~~~~~
"Healing on a very deep level in a very safe space. Amazing work. Thanks Bette..." --Participant, Being One Center, Warminster, PA
~~~~~~~
"Thanks for a great healing meditation... I could feel something coming out of my chest last night. My chest just kept opening up. Then I could hear and feel popping down my sternum. It was amazing! Thank you." ~~Marcie, Angel Insights, Wilmington, DE
~~~~~~~
"Last night's experience for me, was nothing short of a touch of the Divine! When you spoke of our guides, I became overwhelmed with emotion, gratitude and felt the love of my Spirit Helpers. They were all surrounding me and then several arms radiating an intense aura of light, reached out and lovingly stroked my face and embraced me. I have never felt so loved and protected as I did in that moment. It was very, very special and I have been buoyed in feeling of Divine Love since that moment. ... I felt the energy shifts so intensely this time. Sometimes they were shooting star type sensations throughout different parts of my body. I had sudden shooting pains in my head that went away as fast as they came. I experienced the sensations of my whole body being compressed like an accordion, floating sensations and sudden pops of energy. I also saw my stuck and negative energy as a black tarry sludge that turned to ash and disintegrated into the air! I am so GRATEFUL and very excited to see how this amazing experience unfolds over time." --Marguerite P., Quakertown, PA
~~~~~~
"It's impossible to describe the unique experience you will have, but it will shift your heart and soul. This (group healing) aligned me once again with my path." -- Ashley, Mpls, MN
~~~~~~~
"I have experienced many healing modalities, and Multi Dimensional Healing exceeds many of the other practices offered by other healers; it's very powerful, and highly effective at eradicating things on a deep and layered level. So much l"ve and light!" -- Karen Heuval, Warminster, PA
"
Thank you so much Bette for such a wonderful healing. The sacred space you created and the energy in the room was amazing last night. I came home and went into such a deep sleep that I'm still spaced out lol. I feel so open, relaxed and healed. Thanks again and much love.
--Floyd Joynes, Newark, DE
"I attended one of Bette's group healing sessions and it was one the most powerful experiences of that kind I have been blessed to be part of, and created lasting change. I can strongly recommend her process and the loving and supportive way she guides the multi-level healing and activation. Bette works with and for the earth as well as the universe, and I believe this foundational approach is crucial to all aspects of the spiritual path. She is a gem and a gift to the world!" -- David Nelson, Eathmentor, St. Paul, MN
"I wanted to say thank you for the incredible journey I experienced at the Multi Dimensional Healing. A most powerful meditative session that made 2 hours feel like only minutes. If I tried to share my experience, one might think I'm being over-dramatic but trust me when I say I was right where I needed to be that evening and hearing what I needed to hear. I definitely look forward to another opportunity to be in your presence and would certainly recommend anyone who has the opportunity to experience this for themselves. Namaste"
--Doris L, New York
"Multi-Dimensional Healing consistently receives rave reviews not only for the transformative effects that can be experienced during the process itself but also the feeling that lingers in the days following. Bette helps us to understand we are more than what we can experience here in this three dimensional reality." -- Ileana Ramos, Being One Center, Warminster, PA
"I wanted to thank you again for the beautiful meditation last night. Wow. It was one of the most powerful meditations in which I've ever participated, and I've meditated a lot, so that's saying something! I had the most amazing vision at the end." --Erin, Collingswood, NJ
"I was at your meditation last night in Tappan, NY. This morning I woke up feeling very grounded and healed. I feel some past life issues were somehow dealt with last night. If that makes sense. Thank you." `~~Pamela K, Demarest, NJ
"Until I participated in Bette's Multidimensional Healing, I wandered solo on my journey, reading as much as I could about this paradigm shift and meditating alone. My journey was exciting, but I felt I was wandering in the dark. My heart bursts with gratitude that I've found Bette. The healing she facilitated a few weeks ago transformed me on a cellular level and likely even deeper. I wept at the beginning, feeling loved unconditionally and held by the One. I went in and out of a light sleep and sometimes felt like I was spinning in space. Afterward, I felt like I'd napped for a day. In the days following, I experienced a depth in healing that went beyond this lifetime. I've never felt more open, joyful, or trusting, and excited to be part of this phenomenon." ~Allison Brunner, LSW, Psychotherapist, Philadelphia, PA
"It was the best ever. I look forward to returning. I've had lots of experiences with spiritual teachers, yogic masters and so on but nothing can compare to this work IMHO." -- Pankaj Sharma, Downingtown, PA,
"Thanks for a very strong healing! I keep feeling that I must be feeling my cell phone vibrating against me, and then I realize it's my body. Lots of flowing going on. Maybe that could be the start to a new song. :) Feeling much better! Thanks." ~
Linda H., Riverton, NJ
~~~~
"Tonight's healing meditation had a profound and powerful impact on me. The energy came in waves that carried me across the dimensions. Each dimension became it's own journey opening up both healing and understanding as the energy washed over me. I was aware of receiving what I needed both physically and spiritually Your soul and spirit are enticed to become one with the energy and the dimensions, allowing a deeper understanding and healing to occur. Words other than mystical are inadequate to describe what transpired during tonight's meditation… I'm blown away by the Quantum Healing, thank you so much for sharing your powerful gift of healing with me, our group and the earth. I'm truly blessed." ~Carol Haulenbeek, Delran, NJ
"This session allowed for a beautiful slow build that results in a tremendously powerful and deep healing. I always feel good after a healing, but tonight I feel "squeaky" clean. I feel refreshed and I feel like all of my bodies are back into alignment. In fact several times during the healing I felt as if I was a stack of blocks being straightened. It was a wonderful and profoundly healing experience unlike anything I've ever experienced. Many blessings!!!" ~Rebekah S, Marlton, NJ

"My mom and I attended your Healing session at Wake Up Yoga in Fairmount.. The next day I had so much energy. I have been feeling extremely exhausted in the afternoon, usually around 1:30 or 2 PM to the point of lying down...from symptoms of adrenal fatigue from overuse of coffee and caffeine and also stress. While I have not had caffeine in a few months at this point, I never feel energized anymore. It was amazing how much I was able to do with the energy I had, the Monday following the treatment." – Mollie Dugan, Delaware County, PA
"I have been to numerous group healing meditations with Bette, and have had different experiences every time, even with the same meditations. Each healing meditation works directly with where I am at that moment and goes deep underneath what I think I know about myself. Many have been relaxing and rejuvenating where I felt a gentle clearing of energy and heaviness. Some left me feeling a very deep peace. A few have been profoundly uncomfortable where I could not settle, had physical pain or discomfort and wept throughout. I have come to understand that the uncomfortable times are most beneficial and I welcome them now. It feels as though I am releasing blockages to my joy that I did not consciously know were there. There is a deepening of the experience each time and I am so grateful to have found this energy healing. Thank you, Bette, for sharing your gift of healing with the world." ~Terry Hirst, Drexel Hill, PA
"My experience with this healing last week was amazing. I've tried a lot of energy clearings and things, but this is the only time I've felt something really different inside. I've had a feeling of warmth within that I never had before and it's been consistently with me. I also notice some changes in my addictive self from it as well. Wow. Thank you." ~Liza, Philadelphia, PA
"The group meditation which Bette Hanson facilitates is a "must do" if you get the opportunity! With a simple childhood rhyme, Bette gently guides the group through a series of simple steps to deepen the movement. Even if you aren't good at meditating, this is a meditation you can do! Because it's so simple and so childlike, I find you connect with this amazing energy that comes out of the stillness, avoiding the normal mental blocks and resistance that can get in the way. At the very least you find yourself deeply relaxed and letting go of the stresses of the day. At most (and this is what I experienced) you receive a profound healing that removes blocked and stagnant energy with immediate relief. Bette is a master of these group healings and if you are lucky to have the opportunity to join her more than once – I find each time you come, it works more deeply than before and the benefits get more pronounced." ~Rev. Rebecca Thompson, San Jose, CA
"Bette Hanson's facilitation of the Healing inspired a host of enthusiastic responses from those who attended. People spoke of palpable energy movement sensations, grounding, and spiritual cleansing. From my perspective, the experience provided a sustained awareness of being, a sense of unity with the group, and an intuitive appreciation of how the benefits of such energy can be projected around the globe. Bette's personal warmth and willingness to welcome all questions and comments made the healing easy to access and rewarding to experience. I'm grateful for having had the opportunity to attend." ~Hunter Gaul, at The Center for Oneness, Ardmore, PA
"Your group healing session tonight was so great. I hope you can do it weekly. I so enjoyed both your private session and the group healings. It was a surprise to me how spontaneous the emotional layer can release when it is unobstructed by thinking. There was so much love in the room. Thank you for allowing the space for that love to be created." ~Mary Kay D., Ardmore, PA
"Calming, quieting, healing, simple, heartfelt -- Thank you!" ~ Warren W., Philadelphia, PA
_________________________________________
DISTANCE HEALING
"Thank you Bette for the distance sessions. In working with you both in person and remotely, the energy is the same: I felt the Divine energy so powerfully. You held my hand and guided me back to health and self love! With compassion, wisdom, insight, clarity, non judgment, and always seeing the best in me ... you helped illuminate the darkest parts of my being and gently encouraged me to awaken out of the illusion of control and participate. Together, we faced terror, rage, self hatred, low self worth, trauma... For the first time, I can accept my humanity. I can surrender to the journey. Love you forever." ~ Jodi P., M.D., Suffern, NY

~~~~

"WOW is all I can say really! A LOT has been going on here with me….Finally getting a real sense of letting go and not attaching to outcomes, people, etc. You read about this and take classes but having it finally resonate with me and to be actually doing it in baby steps and feeling myself doing it is an entirely new experience!! When I am able to do this, I am more able to be in the present moment and be grateful for my life and what I have in it. I have been reaching out to my guides and angels to help me in doing this. I just feel more peace like there is more of ME coming in now and less of other people. I also feel like I am vibrating at a higher energy level and am now finally wanting only that sort of higher vibration in my life and not settling for lower energy or attracting it. This is all so amazing and awesome! Thanks so much Bette and I can't wait until our next session!!!" — Laura Dresser, Mpls, MN

~~~~

"I wanted to drop you a line say thanks for our last session; I am really doing WONDERFUL. Initially, after our last session, I felt a little out of balance. However, as the days went by, I felt my energy becoming more balanced, grounded, and better aligned with my heart and the energies of my higher self. I am developing an increasing appetite and sense of unconditional love and thankfulness in my day-to-day living. Every morning, I wake up flooded with thoughts of love and gratitude; it is really amazing. As crazy as it sounds, I also feel healthier and even look younger ;) - it seems the perfect version of me is taking over my heart, body, mind, and spirit… You are amazing! So THANKS again! I look forward to our next session." --Cesar P, La Plata, Maryland

~~~~

"Good morning! That work last night is awesome! Kicked my butt! I am soooo content, clear and grateful this morning. Thank you."☆♡☆--Wendy Lee MacDowell, Sparkill, NY
~~~~

"Wow! is all I can say. It took me quite awhile to fall asleep last night. The energy was flowing but when I finally did I fell hard. Kind of like life lately. When I finally let go and surrender it all comes into place. Thank you again for being the conduit of spirit that heals so many and helps me more than you will ever know. Love and gratitude." ~~Wendy P., Hockessin, DE
"Thank you for a magical evening... :-). I am still tingling and bubbling and can feel the 'un-necessary' simply lifting out and off of me like a steam or mist or a puff of smoke..." Amazing!!!!! --Kim T., Wallingford, PA
"I had the pleasure to meet Bette Hanson at a spiritual fair in New Jersey. Bette was able to define with great accuracy health issues and its causes with her high intuitive and healing abilities. Then, I contacted her to work on a family member who lives overseas who was critically ill. Bette has been able to energize this person from the distance and get him out of a near death condition. Bette is a beautiful person who radiates love and compassion. I have high regards for the fine work she does."~A.V. from NY
"I had the pleasure to meet Bette Hanson at a spiritual fair in New Jersey. Bette was able to define with great accuracy health issues and its causes with her high intuitive and healing abilities. Then, I contacted her to work on a family member who lives overseas who was critically ill. Bette has been able to energize this person from the distance and get him out of a near death condition. Bette is a beautiful person who radiates love and compassion. I have high regards for the fine work she does. ~A.V. from NY
I'm just writing this so I don't forget to tell you that I was so aware of changes in me and my life the past two days and I know absolutely that they're due to the work you've done on me. Yesterday felt like it was exploding with little miracles all through - only to me, each one was HUGE - like expressing myself more easily, fluently, openly than I ever do, and being keenly aware of what kinds of things I can't say because they feel negative - all my communications were immediate, different from usual, and strong. And I feel aware of some level of thing, spirit? truth? that I wasn't in touch with previously; it's like I'm now occupied by a new guidance system (and I know it's really that you cleared out so much that I'm now able to sense my Self.) Thanks! Geez, what do you say to someone who does that!:?! ~ Liza C., Philadelphia, PA
"Bette Hanson is a powerful and intuitive healer. I found her healing sessions to be profound. She is able to clearly navigate and articulate the underlying issues that were discovered during my private distance session: she focused on the key issues that keep me feeling stuck. During the healing session, I could clearly feel the energy running through me as she worked her magic. Bette is an awesome healer; as well as very skilled and empathic. I highly recommend her services." ~Jon D. New York, NY
"My life changed after our one session. I'm less anxious, content with chaos around me, settled with letting life take it's course. I'm at peace with my puppy. I see him with me everyday." ~Kristine H., Sacramento, CA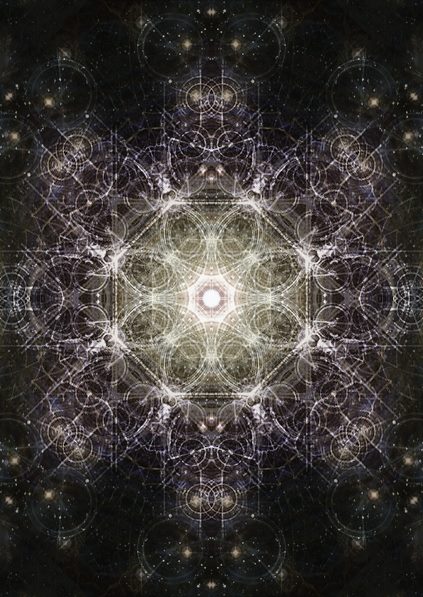 RELATIONSHIPS

'Thank you so much for the couples session last Sunday. It was awesome. I feel so empowered and light in my body and mind. You are such an incredible being and truly a gift. We look forward to our future sessions with you as a couple. Thank you, thank you, thank you..." Blessings, Light and much Love, --Genevieve C., NY

"Transformative and Amazing... Clears far more stuff faster than pretty much anything else i have experienced... The work was at such a deep level and was great to experience a Multi-D Vortex session as a couple working on a relationship... We both felt much freer and lighter afterwards :-)))" -- JJA, Chester, NY


WORKSHOPS
MDH WEEKEND INTENSIVE:
"I came across Bette's path several years ago and had the pleasure of experiencing Multi Dimensional Healing. This work helped me unravel layers of deep rooted anger and sadness held within my physical body that was manifesting in very unhealthy ways. I decided to work with Bette privately as a result of this transformational process. Bette is a true conduit for Divine Consciousness and Energy to work through for deep healing to occur. As years passed my life improved in profound ways as I launched on my souls path. I later reconnected with Bette and experienced a weekend intensive workshop. WOW. I can already feel the adjustments made to my mental and emotional bodies. Working with such a loving presence to heal what was not serving me is truly hard to describe. I was always so critical of myself, and I feel so much gentle love flowing through me. Thank you Bette. Thank you for allowing this Divine Love to flow through you so the world can experience this deep and powerful healing!" ~Akasha NohAta ~ Shamanic Healer & Voice Activations, Doylestown, PA
"I have no words to express the work that we did this weekend together as a group! I am in awe and so humbled by what I have experienced and what I am feeling! To once again feel the Love, Peace, and Joy of source flowing around me and thru me is so profound...it has brought me to my knees with tears of happiness and such utter gratitude in my heart! ...WOW, is right! I feel now more than anything else hands down you need to to do these group weekend healings! It lends itself to such deep and transformative work! The group experience has a whole different vibe to it. I felt like it really facilitated the openness, and the depth of vulnerability that was felt. Yes, our group experience was about connection and sharing but on deeper level I sensed it was about our Oneness and the awakening and integration to that Oneness! --Laura -Minneapolis, MN
~~~~~~~

"I've been committed to the self realization journey for about 2 years, searching for many energetic healing modalities along the way. Vortex healing is by far the most expansive I've come across. Bette is extremely informative and nurturing in regards to the awakening process itself. It is not a comfortable process and Bette brought a sense of ease about it. Her empathetic abilities made it clear why she is fantastic in this line of healing. I left the (workshop)session feeling openings in my heart I never knew existed. For once, I had a major transformative shift without a huge emotional episode following. My mindset upgraded so the little that did come up was easier to understand and allow to pass. Grateful to have Bette share her gifts with the world." – Brianna, Mpls MN
OTHER THEMED WORKSHOPS
"The Awakening the Divine Feminine workshop was extremely powerful for me. Bette Hanson's connection with source is beyond question, and her compassion and wisdom are truly evolved. Throughout the workshop she literally moved mountains as she cleared away eons of built up debris from abuse, repression and other wounds that resulted from the absence of Divine Feminine. Just days after The workshop I felt overwhelming peace at my core level and a renewed confidence in the universal Divine Feminine within me. I can only imagine the positive impact this will hold in the months and years to come." ~ Kathy, Havre de Grace, MD
"I can't Thank You enough for the "Awakening the Divine Feminine Multi Dimensional Healing Workshop" and bringing me this Gift from Spirit our Divine Mother. Since attending your workshop I immediately felt lighter and more free. People close to me have remarked that my energy feels more flowing and not as dense. I'm amazed at how my whole perspective has changed. I've lightened-up quite a bit. I see it in my reactions with daily things and my interactions with people. I just react more positively. It's not until afterwards that I'll realize, Whoa! I didn't get upset or angry or get my feelings hurt. Through no effort on my part I'm simply living more peacefully. I don't take things so seriously anymore. Forgiveness of myself and others comes so easily now. I have spent years trying to overcome pain from my past and let-go of negative programming and behavior patterns. And now suddenly all my issues seem to be just melting away almost effortlessly. I feel humbled that Spirit has given me the Gift of your Multi Dimensional Workshop and each subsequent session seems to enhance the healing more and more, deeper and deeper. Thank you Bette."
--From a very Grateful Heart,
Norma Macken, via Collingswood, NJ Workshop
~~~~~~~
"I just want to thank you again for facilitating the Multidimensional Healing workshop last weekend. I went into the workshop on a whim looking to clear some spiritual and energetic blocks and feel more connected to the Divine. I had never heard of multidimensional healing and had no idea what to expect, but I was more than pleased with your kind, caring, fun approach. As I told a friend of mine afterward, during the three guided meditations I experienced a little euphoria, a little gut-wrenching release, and a whole lot of bliss! Of note, I have a memory of a past life (real or imagined, it doesn't matter; I've found those connections and associations still affect my spiritual journey), and during the second meditation I was able to lovingly say goodbye to that person. Afterward I felt so free! I knew I had experienced a huge shift in my spiritual perspective.Also, when we were asked ahead of time to bring water to have spiritually energized "for the benefit of ourselves and to share with the planet," I honestly didn't think much of it. Your explanation during the workshop made so much sense, as did experiencing the healing energies in the room during the meditation, so I had no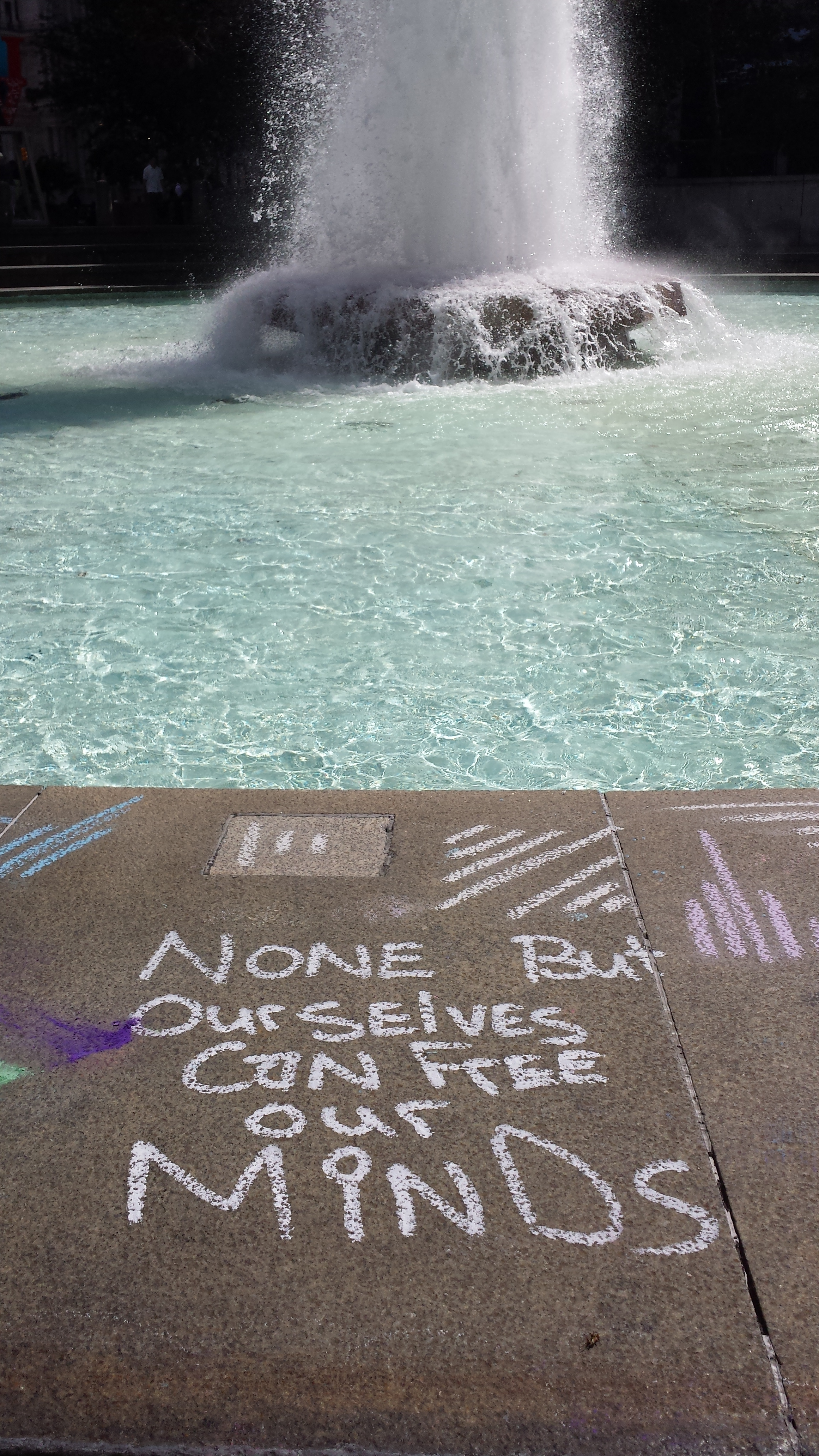 doubt by the time I left it was "enlightened" water. I wanted to do something special with it, so I poured some in the LOVE Park fountain across the street from my work. That was Monday afternoon. I walked by the next day at lunchtime, and to my surprise someone had beautifully decorated the entire fountain with "tribal" earth-worker-like chalk markings, including the phrase "None but ourselves can free our minds" . That's within 24-28 hours of when I poured the sacred water in. Wow! I mean, just WOW! Who would have thought that the ripples of positive energy would make such a visible difference so quickly? And Philly residents and tourists from all over the world come to that fountain every day and will see that (and hopefully be inspired)! I'm so glad I got to be a little part of that. And I'll be looking for more workshops to attend in the future. Like I said to you Sunday, I've been around a LOT of spiritual people and teachers, and you are the REAL deal. Thank you so much!! Blessings! Namaste! ~April, New Jersey.
"Bette is a very compassionate, caring and gifted teacher and healer. She loves what she does and creates a safe and supportive environment for transformation and healing. During the workshop, emotions came and went, tears and joy -- lots shifted. I left the workshop much more clear and felt transformation happening long after the event. I have experienced many different healing modalities and I am impressed how gentle, but very powerful and deep the healing was. I highly recommend Bette and the work she does! Looking forward to more! Thank you Bette!" ~Daniela, New York, NY

"Wow! This was a powerful, rejuvenating energy healing - unlike anything I've experienced. I felt the action of release and healing energy in each chakra as it was addressed in the meditation guided so clearly and powerfully by Bette. I discovered that one chakra was holding something I hadn't expected, and I think it's release has resulted in me already having an easier time stating my needs in daily life. Since the workshop, I've had an awareness of myself as Spirit, of my own subtler dimensions. I feel uplifted, renewed and more self-possessed....can't say enough about the effectiveness of this work - it was the best use of my time I could have opted for on Saturday. And unlike some other energy workshops, it was easy to be in somehow. Thank you, Bette." ~Liza C., Philadelphia, PA
INDIVIDUAL SESSIONS (In Person/DIstance)


"I cannot find the words to adequately express the magnitude and power of unyielding inner peace I feel as a result of the session we had. I have never, ever experienced this peace in all my travels for holistic healing. I am immeasurably grateful to Divine Mother /Holy Spirit for bringing me to you as a her conduit." ~ Meghan K Marion, MSW, LMSW, Canandaigua, New York
"I've been working with Bette since 2013 and her healing gifts have been instrumental in helping me to transform into the Divine expression I'm meant to be. Back in 2013 as I was recovering from a near death experience, a friend found Bette online. I was in desperate need of strength and healing. My body was so weak, I could barely get out of bed. My first healing session with Bette was a distant healing. Even with that first healing, I found my body immediately responding in a positive way. Needless to say, I haven't stopped working with her. I'm a healer by trade as well, so it doesn't matter who you are and where you are on your journey, we all need help to let go of the fears that hold us back from truly embodying our highest self. Thank you Bette for being You and sharing your amazing healing gifts! Thank you for being such a bright light in the world! Thank you for all your love and support! The world is truly a better place because you are in it. Love and blessings always~" ~~~Eileen Anümani Santos, forthcoming author of the book, Unmasking Your Soul: A Transformational Journey of Truth, Light, and Healing."
"Vortex Healing is an awesome energy healing system that is light years ahead of anything available today. Consider signing up for one of these healings. They are profound, energizing and the effects are lasting and progressive." -- Dan Aquilina, Colorado Springs, CO

"The vortex healing was very powerful. I noticed that even 24hrs later it's easier for me to breath and to smile naturally again as if the hidden/buried resentment I've had has been released. I'm in a lot of physical pain today in the head and back but I'm sure it's just energy working it's way out as my body detoxes. The extra time you took to answer all of my questions and to give me insight on the universe was life changing. I am humbled and truly grateful! :) Thank you so much for everything. I am looking forward in working with you again!" ~~Floyd J, Newark, DE
"I wanted to thank you for a beautiful session today! I feel like I'm really seeing me for the first time. You have a beautiful gift!" --Regina Cerceo, Philadelphia, PA, Massage Therapist
Bette Hanson did a session on me using an emerging energy (Tier 3) that comes naturally to her. Her intuition guided her to do a session working on the emotional pain and suffering of my ancestral heritage as it sat within my system. It was a very intense and moving session... It was a dramatic, and at times shockingly intense experience, but I feel it was one of the deepest issues I have ever put through the protocol. --Matthew Grossman, Philadelphia, PA
"You gave me a healing a few weeks ago in Warwick, NY. You cleared away old energies from my female lineage. A few days later, I felt such heaviness. I was able to clear out some more of that old energy and immediately felt much lighter. Thank you for getting the clearing started and I am excited that I could continue with the process on my own :) You were so encouraging and positive with me. I so appreciate your loving healing. ~Maria Blon, Life Coach and Energy Healer with SPARKS!

"After my mother died, I was devastated and it affected me physically, mentally and emotionally. I struggled to do anything and was suffering from relapsing, remitting MS. Even walking made my heart race uncontrollably. At 5'9", I was down to 115lbs and was considering hospitalization when my doctor advised me to see an energy healer. Not by chance, I met Bette. In the past three months that she has been working on me, my health has vastly improved! I can walk much easier and my strength has returned. My ability to sleep has improved and so has my outlook on life. My doctor had never seen anyone recover so quickly and reports that my adrenals are now normal and the heavy metals in my body have dropped significantly. All together, I am thrilled that Bette has come into my life."
~Anne L, Malvern, PA
"Bette Hanson is a gifted healer and I consider her to be the healer, healers go to! With her advance skills, discernment, keen intellect and compassionate spirit, Bette was able to bridge me into a deep state of grace. I was unfamiliar with the Diamond Quantum Star and I found that it opened up gateways within deep levels of consciousness. I received immediate relief from what I was suffering from and I gained insights into the new possibilities I have in my life. This session was truly life altering for me."
~Rev. Rebecca Thompson, San Jose, CA
"I have always described myself as being a reluctant skeptic. I've had real doubt regarding the divine or the mystical...But, because of my trust in Bette
– I agreed to an energy healing session. I had one. Then, I went back for another, and another. I felt so at ease with Bette. At first, I could only describe what I was experiencing in colors and sensations – yellow, warm, black, cold, purple, weightless. It's been about four months since my last session. I am not miraculously, completely transformed (it's a journey that takes time). I am, however, absolutely renewed. I have back the faith in myself that I believed to be irreversibly damaged. I am healing – literally, physically, spiritually. I don't fully know the details, but I am living the results. Will Bette's approach to energy healing provide you with the same positive outcomes? I only know this: it is beyond "worth a try." It is a spiritual imperative for all who are searching to find the most critically important and wonderful part of their lives: themselves. Thank you, Bette."
- Beth H., Philadelphia, PA
"My Healing Session with Bette Hanson was nothing less than life changing. I was immediately put at ease, relaxed, and at peace. Bette delved deep and touched on points in both my current life, as well as past, that provided immediate validation to me for things I've always known. During the session I experienced parts of my body being manipulated by the process, even though it was not hands on. I found this amazing. My mind was clear, as Bette's environment and vibration is nothing but pure, total peace. She covers all of the bases ~ visual, mental, sense of smell, feeling ~ you become encased in a warm, calming bubble, allowing your soul to be open, thus welcoming the healing that we all desire. Just one session with Bette has set me so on my path, I can't wait to experience more and achieve the state that my soul desires. Bette's gifts are a blessing on this earth. Namaste'." - Maria Julian, Palmyra, NJ
"My sessions with Bette made a tremendous difference in mind, body and spirit. Her passion for people, wellness, and personal growth is contagious. Her ability to heal is a true gift." -Jami O., Bala Cynwyd, PA
EARTH HEALING

"I joined two healing sessions under a tree under guidance from Bette Hanson in Hyde Park in London, UK. Bette organized these sessions under a really special tree with a beautiful grounding sensations. We were sitting together and meditating, she talks and in her way of talking I could feel the freedom and openness to nature. For me it was a wonderful experience where I really could forgive the earth for letting me down. I could let go of old stuff in the meditation and Bette I am thankful for that." ~ Juully Ruyters, Amsterdam, Netherlands
~~~~

"The meditation and channeling was a wonderful experience, it still resonates in my heart." ~Maria Kaefer, Vienna, Austria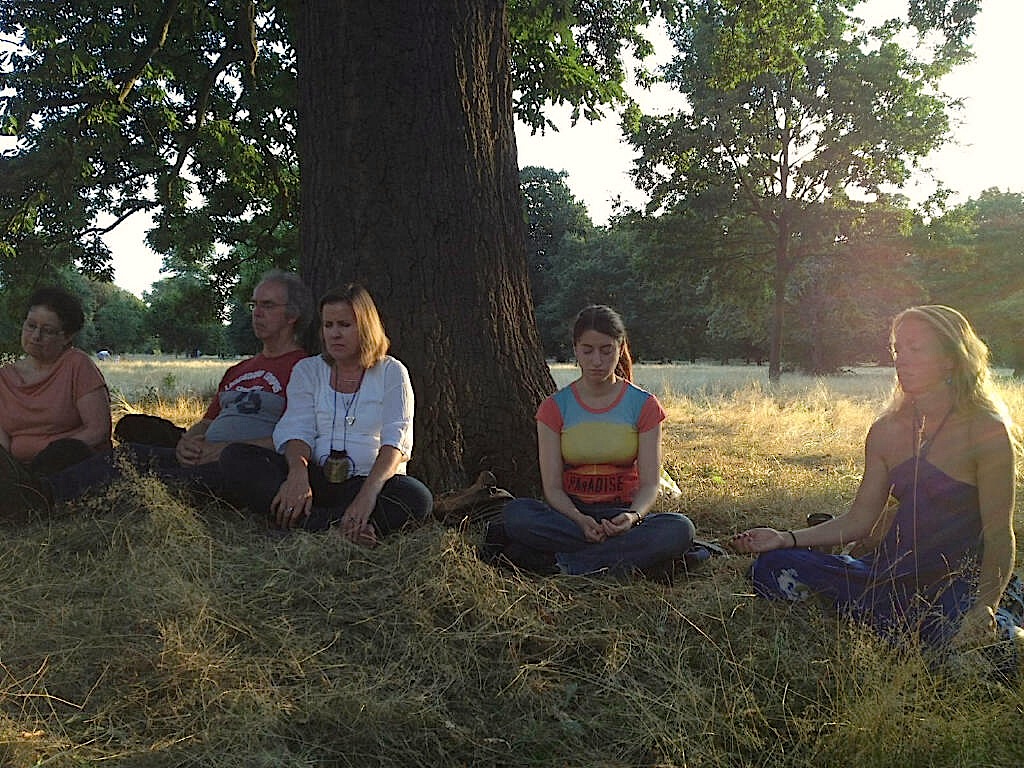 =====================================
ENERGY HEALING FOR PETS

"My older dog suffers from congestive heart failure and all its symptoms. He loves it when Bette gives him Divine Diamond healing energy. But after he was present for a group healing Bette conducted, the improvement in his energy, playfulness, and, especially, his appetite were so remarkable, I wouldn't have believed it had I not seen it myself. He even started attacking a bone, something I'd never seen him do, worrying it, chewing it for a long time, and growling at it like he was a puppy." ~Angela Gilden, Phila, PA