AFTER EXPERIENCING A MULTI DIMENSIONAL HEALING, IT HAS PROMPTED OTHERS TO SPEAK AND EVEN DRAW THEIR EXPERIENCES.

Teacher and Artist, Jacqueline Cooper describes her experience as follows: "Bette's group healings are known to have profound impact on both a personal and planet level," Jacky writes of her experience of how she visualized the Multi Dimensional Healing group healing at Being One Center, in Pennsylvania in 2016.
"As we settled into our Multi Dimensional Healing meditation, I feel the grounding energy that surrounds me. With the intention set to receive any information that will allow spiritual growth I give myself to these energies. As time dissolves before me I travel to other dimensions observing from above a group of souls here to work together as one. A center Soul (Bette) captures the Divine Energy to anchor the group. As we unite trough roots descending into Mother Earth's highest source of energy. From above a golden and white light radiates down to the heart of each soul and within each soul there is a sharing of this Divine Light. 'As above unites with as below' in perfect harmony connecting our souls to each other. As we also connect our knowledge to the source above we download all information needed to grow spiritually. We are all one in this sacred geometry of light."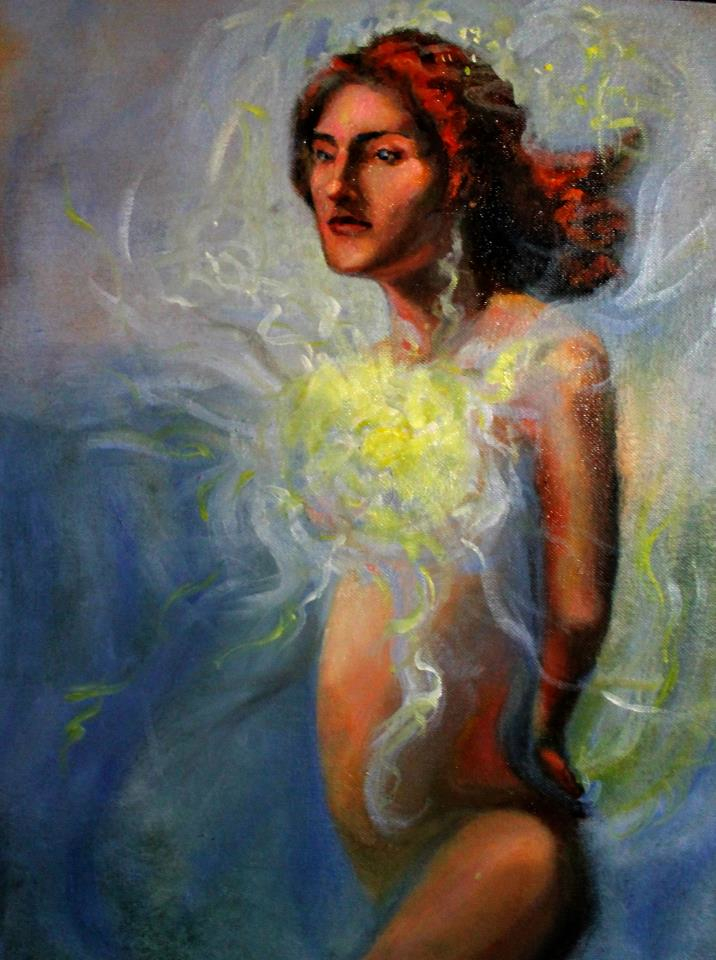 Another artist, Carrie, was inspired to create a painting after experiencing a group Multi Dimensional Healing: "Here's a painting I did. I'm calling it "Sacred Rose"... She writes: "It's still a work in progress trying to illustrate the feeling of opening the heart chakra. The energy was interesting at the healing. It felt very cleansing and felt as if my nose was breathing pure, clean air. Crisp, as if the breath was activating, charging the air. It did cleanse my sinuses. When I got home, the 'clean' antiseptic energy became thicker, more palpable. It spread throughout my body, everywhere and anywhere, and out! Even my eyes feel different. My nostrils are still flaring!
-- Carrie B., Media, PA