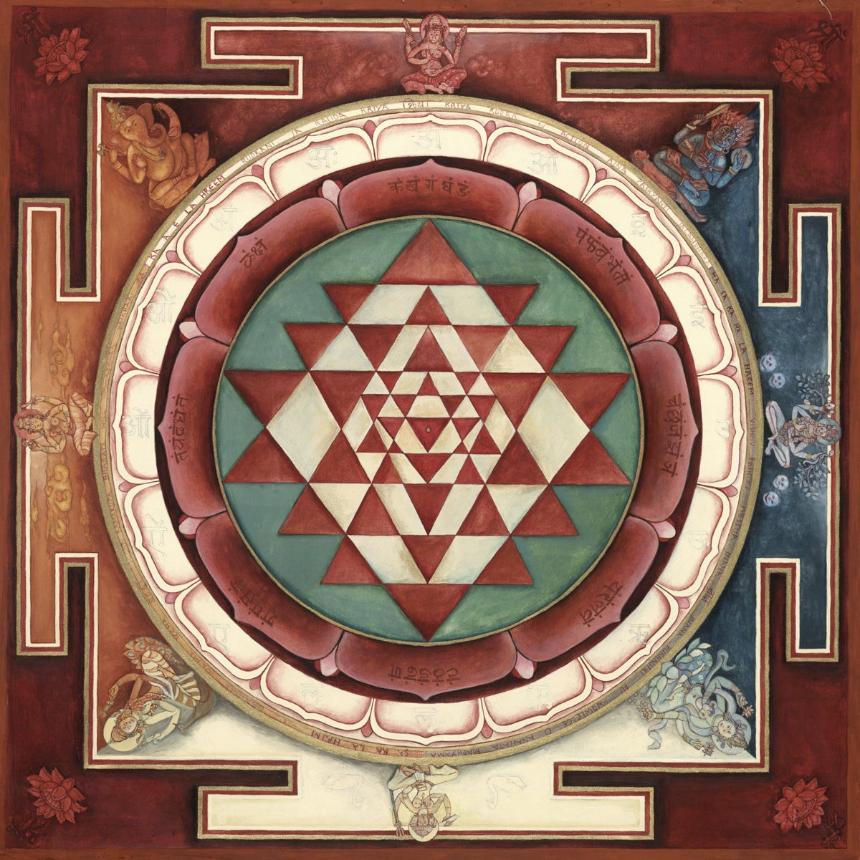 DEVI EARTH MAGIC SCHOOL
Foundational

~~~~~~~~~~~
6 Week Series
begins Jan 14, 2021

Virtual Online Workshop

6 Consecutive Thursdays, 7:00-9:00pm CDT

Jan 14, 21 & 28, Feb 4, 11 & 18

Energy Exchange $156/$175*


*$156/175
*Early bird Energy Exchange Reserves Your Spot, pay BEFORE 1721

See payment options below
~~~ Unearth the unknown and bring it into the light

of your conscious awareness. to embody your awakening. ~~~

We were born for these times. With Devi Earth Magic you get the knowledge and mystical tools to learn how to change your deepest fear into freedom. While transformation can be a confusing process, it's made easier when you have help to guide you while deepening your relationship to Divinity.

Devi in Sanskrit means Divine Mother Goddess. Earth is our body form where we live. Magic is who we are and when we combine them together we find a mystery school that teaches you how to expand your awareness into higher Truth, manifest your potential and embody your awakening. This balancing act is what we came onto the planet to do. In three days of training, you're attuned to access Divine energies and harness the magic. You're given two keys, programmed into a crystal and earth/river stone as vibrational tools to guide and teach you to be your own spiritual navigator.

From the inexperienced to the most seasoned traveler, Devi Earth Magic fits every path along the journey. You';; learn how to work on dimensional levels, to optimize your own transformational shift.

Devi Earth Magic access's high frequency energy with the exact information to enhance, amplify and balance your evolutionary process. Through initiation, transmission, downloads, meditation, attunements, teaching, and an interactive group process, you'll leave with workable tools and the knowledge on how to use them to change your life for the better.

Imagine relaxing in a magical healing pool and feeling the tension drain away. If your exhausted and tired, you can strengthen weak energies to better navigate a tumultuous and chaotic world. Feeling frustrated? With Devi Earth Magic you'll be able to clear those hard to reach emotional blocks while aligning with new patterns of coherence in support of peace, love and harmony. This weekend virtual group is for professional healers to anyone interested in developing their own magical abilities. The accessibility of this potent vibrational is especially good for safety and protection issues or for those desiring to connect to a nurturing compassionate creative force. It's a vehicle for you to unweave the untruth of your 'conditioned separation patterns' and open into the freedom of Truth as an agent of transformational change. The more you use it, the more it balances and deepens your process and helps you embody (live) your spiritual path.

If you've participated in a Multi Dimensional Healing Energy Immersion event, you've experienced the Devi energies. Now, here's your chance to learn it for your own at home practice. All you'll need is a clear quartz crystal and a smooth earth stone from your local environment to attend.

In this foundational class, you'll learn to access the following chambers filled with vibrational application:

Healing Pool
Relax & Center Room
Energizing Room
Letting Go Room, Transforms Negative Patterns
Integration Room

Reorientation Room to build coherence with new patterns

Truth Tower to align with Truth

Aligning with Truth has a distinctive advantage. It builds your relationship to the Divinity inside of you and with continuous use, it helps you remove hard to reach blocks — the blind spots and shadow sides of negative patterns that no longer serve you. Truth deepens trust and surrender to the sacred, formless and timeless aspects of your higher Self.

The Devi mission is to manifest your potential by offering you a guide to balance the often confusing path of transformation awakening within you.

Change is uncomfortable. Shadow sides and blind spots hard to find. But the purpose of Devi Earth Magic is to transform our relationship to the paradox of dark and light — to recognize its true value is found through illuminating the magic of awakening arising as mystery. This is the work we were born to do.

The seeds of Devi Earth Magic are the blossomIng of an awakening evolution. It isn't just for personal transformation, its tools to help the collective conditioning shift through you. As you recognize your oneness and transform your history, it impacts the entire planet.

Together, we CAN change the world.

Your payment reserves your spot. #156 before (1/7/21) and $175 after

For all the above apps, payment can be made using the email MDHealing@icloud.com

All fees are non-refundable, due and payable prior to event.
+++++++++++++++++++++++++++++++++++++++++++
FOUNDATIONAL CLASS DETAILS

I'm beyond excited to share
Devi Earth Magic School
as a way to teach YOU how to use energies you've experienced in a MDH Energy Immersion group healing or personal session. Devi magic is here to help you move out of the old, imbalances of fear and pain, and re-align with peace, harmony and the kind of unconditional Love needed right now to change ourselves and the world around us..
In the initiation class, you'll use your own clear quartz crystal to be programmed specifically to access Divine Presence. If you do not have one or the other, you can pre-order from Janine Zinn at
EarthlyTreasuresMilford@gmail.com
and ask to expedite shipping to make sure you receive it before class. She has a beautiful collection and may even suggest a small 'generator'. Use your own intuition as to what is best for you. It should be big enough to be held comfortably in your hand and not too small.
A sample picture is below.
Its recommended to use clear quartz only, cloudy quartz and inclusions are suitable as well.
During class, the crystal is programmed with
Devi Divine Presence
. It instantly becomes a potent vehicle for deepening meditation and your relationship with the Divine. The crystal will serve as a wonderful vehicle to enhance your awareness.
It also serves as a key to enter a Sacred Chamber within the Goddess Realm, where you'll engage with frequency charged magical 'rooms' to shift energies. On day one, you'll receive a special transmission to align you with the Devi energies and be taught to engage with specific frequency rooms needed for deep and lasting change. You're instructed on how best to use them individually following intention using a proven protocol to advance your spiritual journey by releasing more efficiently on dimensional levels. A favorite for many, is an exquisite vibrational
healing pool
to soothe jangled nerves and ease stress.
Devi Earth Magic School
is constantly evolving as the planet awakens. This is foundational class based on mystery. A second Advanced class provides a second stone to assist physical health and attunes/teaches partner healings. You'll gain access to an exclusive Facebook group to share tips and get advise. Future training grows with you offering advanced techniques and frequency rooms to expand awareness and better navigate a changing world.
In the foundational class, the first day is the initiation and transmission. We'll introduce you to the fundamentals of each room and let that integrate overnight. The second session is a practicum, teaching you how to use the energies for optimal results. A class review with a step by step, practical protocol guides your own magical and spiritual development.
Initially I am keeping costs low to remain affordable during a time when magic is very much needed, and resources not so readily available. This is an evolving modality, future classes may be longer as it develops.
Space is limited. Your payment secures your spot on a first come basis. Upon receipt, your virtual online GoToMeeting connection details will be emailed.


TESTIMONIALS
"So many miracles came out of the Devi Earth Magic School but the most tangible was having a crystal 'tool' to have forever, to go wherever I go, to instantly connect and gain guidance, peace and love. I'm now working with my crystal and learning to trust myself and to delve deeper into my personal wisdom. Transformative!"

"Using Devi Earth Magic I know I will get what I need. It builds quietly, profoundly on my intentions both immediate and long-range. I am connected to the earth, the Divine and everyone on the planet by connecting with myself. The magic found in the deep stillness of the Healing Pool defies definition and can only be experienced."

"The Devi Earth Magic was truly magical. So grateful to be a part of this. I still have so much to learn. I have been entering the rooms one at a time every day so that I can distinguish the energies in each and how they feel."

"I was feeling so much anger frustration and sadness with the current events. ...feeling so much of the collective and it was really tearing me up. So it was really awesome to be able to share in your workshop these last two days. It has helped me tremendously to move forward and to understand where everything is coming from and put everything into perspective. My heart is just oozing with gratitude and love after having a day of anger and sadness. I woke up with a fresh start feeling... I know this isn't the end of my healing but I know that it's opened up some thing new that has to be looked at.'

"I LOVE the description of the crystal as a 'key'. This make so much sense as I have gotten more familiar with the protocol. I find that I am experiencing a great deal of releasing while meditating with the crystal. It has been important to bring in the 'flowers of peace' to fill the newly emptied spaces. I was glad that I had experienced that part of your group meditations - so felt very comfortable with the void of possibilities."

May our time together be richly rewarded in an abundance of Grace filled with potential, possibility and magical blessings.
~~ Unearth the unknown and bring it into the light of your conscious awareness to ebmody your awakening Truth. ~~
BIOGRAPHY:
Bette Hanson is an intuitive master of higher consciousness certified at the highest levels of *VortexHealing® Divine Energy and naturally gifted with Devi Earth Magic/Tree of Truth, a nexus point of alchemical healing to balance and transform Truth through Earth Magic. In 2020 she founded Devi Earth Magic School to teach alchemical fundamentals. Since 2006, she's amassed thousands of hours of awakening-based, intensive professional training and serves clients throughout the world. In the USA, she facilitates immersion group events, teaches workshops and offers, 1-1 personal healing's and home/space clearing. Cosmically gifted, she works just as easily remotely or in person. Called forward in these transformational times, she is devoted to serving the Divine awakening of humanity and the planet.
*"VortexHealing®" is a registered service mark of R. Weinman VH Trust. All rights Reserved.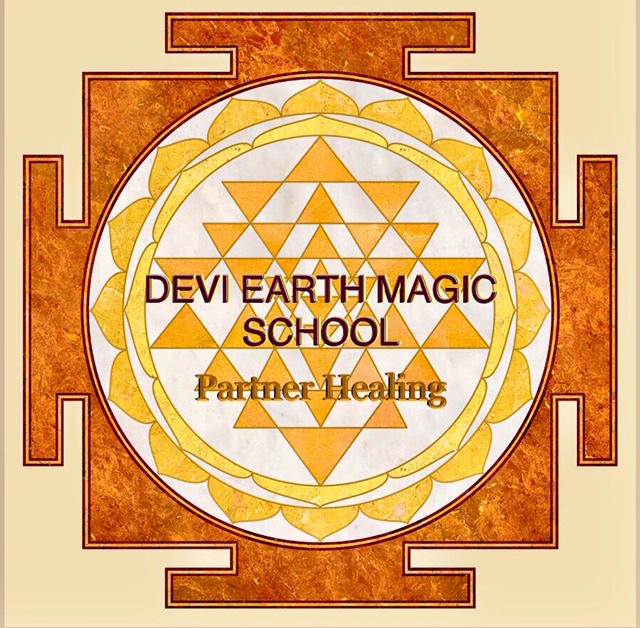 DEVI EARTH MAGIC SCHOOL

~ Health & Partner Healing ~

TBD

$111 Energy Exchange
Prerequisite is Devi Earth Magic School, Foundational course

VIRTUAL ONLINE - or limited in person at ARC Retreat Center in Cambridge, MN

In part two of Devi Earth Magic School you'll receive downloads and attunements to enhance your own physical health and wellness and also use the tools to work on a clients.
We live in transformative times and Devi Earth Magic gives you the mystical tools and knowledge to navigate your way through. In the Foundational course you learn how to change your deepest fear into freedom and in this advanced class, you'll receive a programmed Earth Stone to enhance and amplify physical healing. You'll also receive an attunement to work in service to others.
While transformation can be a confusing process, it's made easier when you have magical guidance in the form of a crystal and the Earth Stone to deepen your relationship to Divinity and an awakening planet.
Devi in Sanskrit means Divine Mother Goddess. Earth is our body form where we live. Magic is who we are when we combine them together in a mystery school that is in constant motion to expand your awareness and embody your awakening. This balancing act is what we came onto the planet to do. From the inexperienced to the most seasoned traveler, Devi Earth Magic fits every path along the journey. You'll soon be working on dimensional levels, learning to optimize your own transformational shift and help others too!
Devi Earth Magic is a high frequency energy modality to enhance, amplify and balance your evolutionary process. Through transmission, downloads, attunements, teaching, and an interactive group process, you'll leave with workable tools and the *knowledge* on how to use them to change your life and the world, for the better.
It is truly advanced methods of working with multi dimensional magic.
In this course please provide your own 'Earth' stone to be programmed for your personal use. It's an invitation to intuitively pick a favored stone or go out walking in nature. Let your intuition guide you to your selection. It should be ordinary rock, smooth and small enough to fit in the palm of your hand like this one below.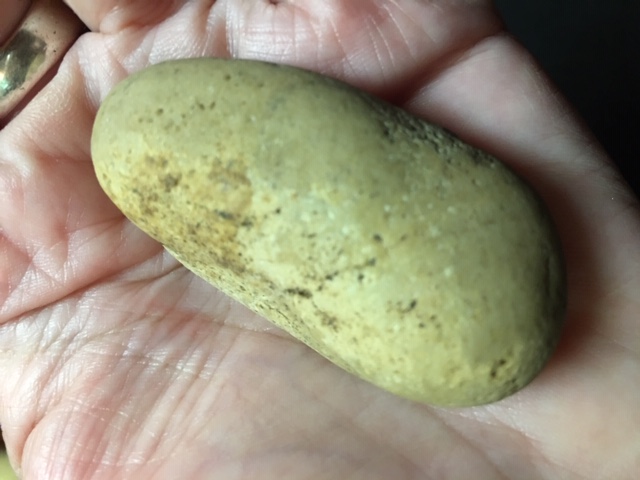 🌐 Your payment ensures your registration -- Energy Exchange $75
Prerequisite is Devi Earth Magic School, Foundational Course
Limited IN PERSON at ARC Retreat Community Center in Cambridge MN following strict Covid guidelines.
Your Payment Secures Your Spot
~~~~~~~~~~~~~~~~~~~~~~~~~~~~~~
Unearth the unknown, bring it into the light of your conscious awareness to embody your authentic nature.
~~~~~~~~~~~~~~~~~~~~~~~~~~~~~~