THE JOURNEY TO COLORADO
Our experiences shape our destiny and transformation is a process of navigating change. It is the change itself that both release what is no longer needed and serve to create the building blocks of tools, character and principles of a fundamentally different existence.
My life serves as an example of this. I am a byproduct of all the experiences thats ever happened.
In the summer of 2015, I went to Colorado to attend an Earthkeepers convention and tovisit a dear friend. Coleen Johnson picked me up at the airport and we settled into Denver to meet a community of like minded souls. The air in the mile high city was not only lighter due to altitude, but it was energized with a vibrating life-force. dear, sweet Coleen chauffeured me around the state. We visited Colorado Springs, Manitou Springs and Pueblo before jetting off home to Philadelphia. It was magical in Colorado and I new that I had to further explore this area. Meditations were deeper and the energy work that had become my life, effortlessly flowed. Spirit seemed to be calling me to this wild and beautiful place.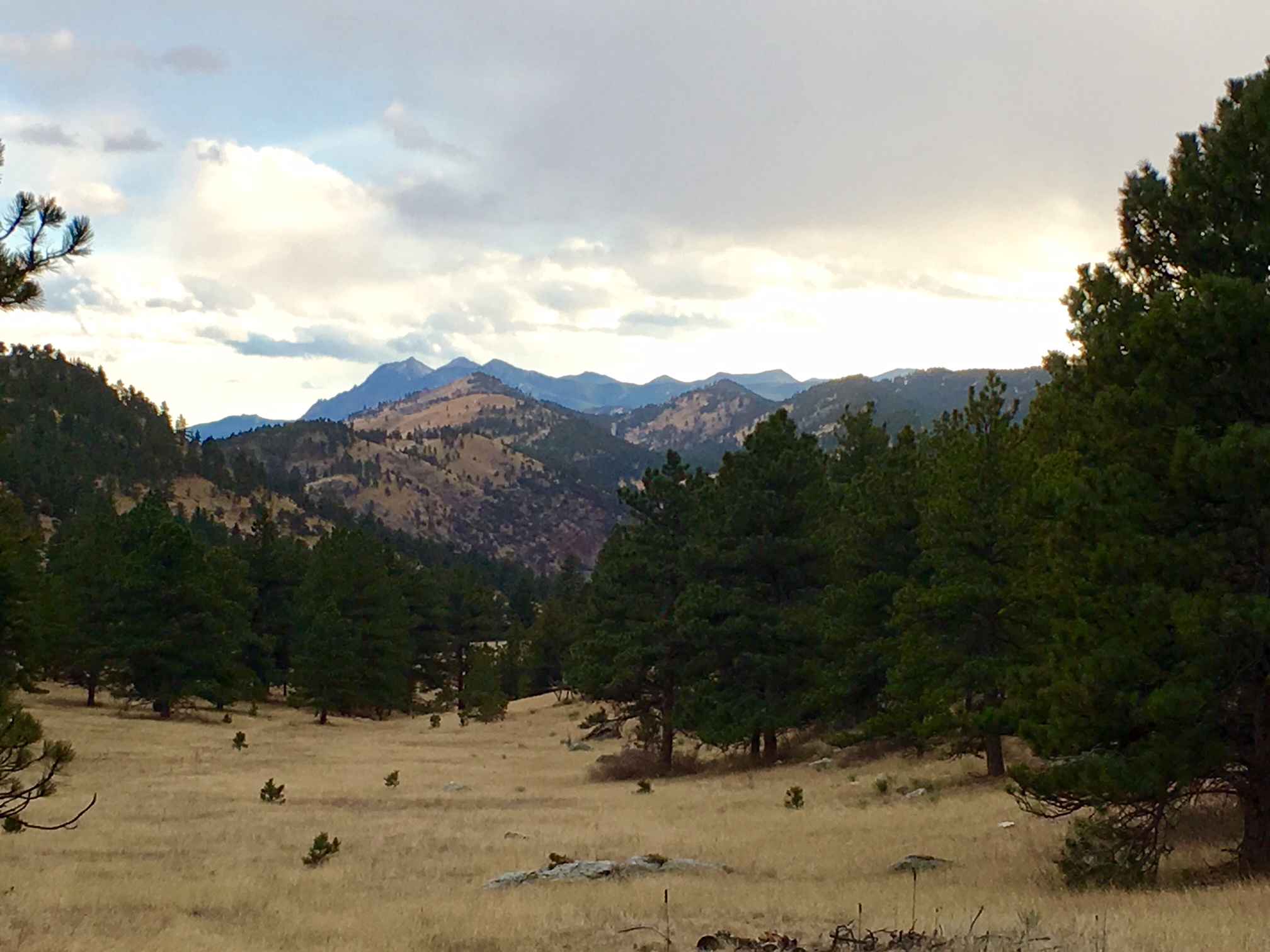 When I entered the airspace of Philadelphia, I could feel the density settle in around me. From that point on, my thoughts and words pushed me to move. Yet practically, the actual logistics of the task weighted down the accomplishment. There was always another class, event or matter that kept me on the East coast and the dates kept pushing further and further afield.
Fast forward to May of 2016...when I visited Colorado for a second time. This time I had an agenda to both establish new work AND to find a new place to settle. Coleen again served as a co-pilot as we navigated many towns and vistas from Denver to Golden, Arvada, Colorado Springs, Loveland, Fort Collins and Alamosa. I did two group healings in Colorado and Spirit gave me a message that I was to move right away. After this visit, my eye turned towards Fort Collins as a potential home. Yet again, HOW was I to do it? Seemingly insurmountable obstacles stood in the way.
Returning home to Philadelphia again, I felt the sluggishness of both the cities physical environment and tackling a gargantuan goal. As a self employed energy healer, making a modest wage, how was I going to move my belongings and myself 17 hundred miles away? The inertia snapped and I contacted my landlord giving my notice for August. It was done--now came the details.
I hadn't moved in 6 years and the last several moves were all paid for by the companies I worked for, so my economic estimation of moving both physically and financially was grossly under calculated. In addition, I was missing one crucial (and expensive) part: I did not have a vehicle. Wow.
But what I did have was the ability to trust and surrender. Moving from an egocentric life into one of service, Source gave me many opportunities that both humbled and humiliated me. Surrender and trust were earned and learned. So now, to put it to the test...
The idea of creating a GoFundMe type campaign to cover the costs had been brewing for awhile, yet ego and vulnerability had stopped me. Now was the time. My wonderful friend Cassie stepped in to help me word the message and Wendy provided much needed encouragement all along the way. Money was raised, and I was and am humbly grateful to every penny, prayer and effort. but it was not nearly enough to cover my needs. So my belongings were all sold, or given away. That process was a true lesson as 16+ years of stuff was liberated. i cannot say it was easy or short. Tears were shed, lessons were learned about value and lack their of... and many friends stepped in to assist in the clearing, cleaning and cleansing out. God truly blessed this effort and again, my gratitude and respect for those that helped was an inspiration and affirmation of the goal to go...
Approaching August, I was still in search of a car AND a new home to move too. Potential cars and homes came and went as source again drove home the message of surrender, allowing, patience and trust. Things just happened or came as inspirations in quiet moments. Another dear friend stepped in to help me finance a small loan to buy a used Jeep Cherokee-perfect for the winter roads of a mountainous region and just the right size to pack my great Aunts trunk, the only piece of furniture that had been with me since I left home for college. I took only what I could fit in the Jeep. To enhance the space, I acquired a 20 cubic foot carrier which came in handy.
I named her Samadaay S
eva (Or Sam for short) which means Service dedicated to the Diivine in Sanskrit.
Another lesson happened. Many saw it coming. But truthfully, I was in complete denial. Sascha my beloved canine companion of 14 years, crossed over to Spirit world in late June. She was and is my best friend, teacher, healer and beloved other. Even in her crossing, she shows me her eternal dimension as she visited and keeps visiting when needed. I found out later that it was indeed a blessing. With her heart condition, she would have never acclimated to the higher elevation. God always knows what is best for us.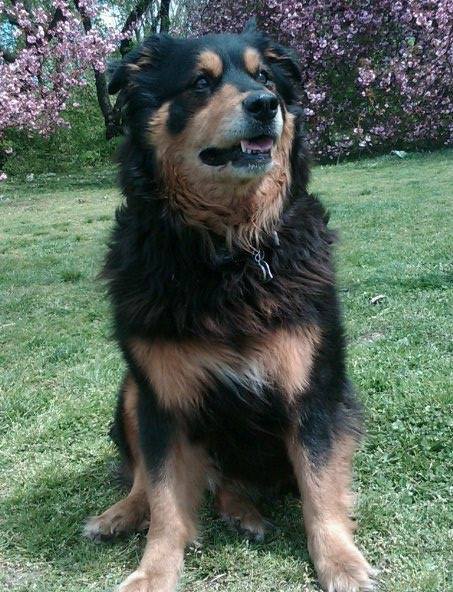 Also, my plans for Hilarion the cat who had come to us a few years earlier had now changed as I tried to figure out this new and mysterious feline energy. He and I became closer, filling the hole left by Sascha's physical presence, Yet I wondered how this free spirit that came and went as he pleased and could not stand being held for more that a few seconds, would be in a car and traveling on the road.
He finally overcame his fear and joined me this journey and is adjusted beautifully to life in Colorado.
Yet another place I had lined up in the Ft Collins area fell through and I found myself with additional time. I drove to Minneapolis, MN to visit family. Spirit had yet more things in store for me as new clients and locations emerged over this time period. AND my body needed rest. I did not know how tired moving could be. I was not a young gal anymore...and physically, my vitality needed resurrecting...and there is nothing like a Mother's love, and food to revitalize.
I've always enjoyed the road...Iowa and Nebraska whizzed by as I learned that the cat was indeed terrified of the car, yet determined to be brave. He was a champion and gracious visitor at hotel and even my mom's apartment. We developed a closer relationship as I realized the unconditional bond I had with Sascha had been a deterrent for any other animal. I was and am so grateful for Hilarion's calm, yet crazy presence. l cannot think how I would have gotten through all the new changes without this devoted creature. He is so courageous, trusting and beyond brave...
On Thursday, Sept 8, I finally arrived
in Colorado to the Bronco's first win of the season. I settled in with my cousins in Lyons, a small, beautiful town snuggled in the foothills of the
Rocky Mountains. This river town was in and of itself an inspiration as it was recovering from a devastating flood 3 years prior. The evidence of land, buildings and river was all around... I felt called here and spent hours sitting next to the St. Vrain in meditation and clearing. We both were healing, together.
I assumed I'd find a place right away. Yet it took me another month to locate just the right spot. Right off a the Left Hand Creek in Longmont, Colorado. A nice size town near both Boulder and Denver. I would have never picked this town had I not arrived in person to look. Things are already changing as I synchronistically meet just the right people. My body, mind and Spirit went through a big detox... Ugh. Not fun but necessary part of the shift in energies as I reorient my system to new and exciting gifts, opportunities and step up my game. It was obvious that I was playing it safe and even hiding in my role in Philadelphia. Times are changing and people are needed to speak up about the process of awakening. Who better than me?
When I was in my late 30's, I had a loving, devoted Springer Spanial/English Pointer mix named Frank. He was with me during the tumultous time of moving from town to town chasing an upwardly mobile TV career. Upon his passing, an animal communicator did a wonderfully cathartic reading. In closing she asked if there was anything else he had to say and his response was; "
Be free.
Stand true.
Be tall.
" We both were a little perplexed at this cryptic message for I was still encased in the TV world, well before I had started any spiritual path. And when he was asked what it meant, he simple replied; "She will roll this around in her mind for
a wile, like she does and it will make sense." Over the years I have, and now, over 15 years later, it is clear what this prophetic message means.
Be free of all the illusion that can block and hinder awakening.
Learn to discern truth and be firm in your search for absolute truth, using devotion as guides
Let yourself be confidently seen and heard in the world of mystical magical awakenings.
Overall t
he journey was long and not without it's challenges. It seems that every time I had a 'plan', or thought I knew what was going to happen, the circumstances would shift or change.
The saying: "Sometimes you need to breathe, trust, let go and see what happens." was a philosophy that I lived—virtually everyday. I learned through every misstep what not to do, so called failures, turned into blessings, foibles into new adventure, I am infinitely grateful for it all and excited to see what is yet to unfold.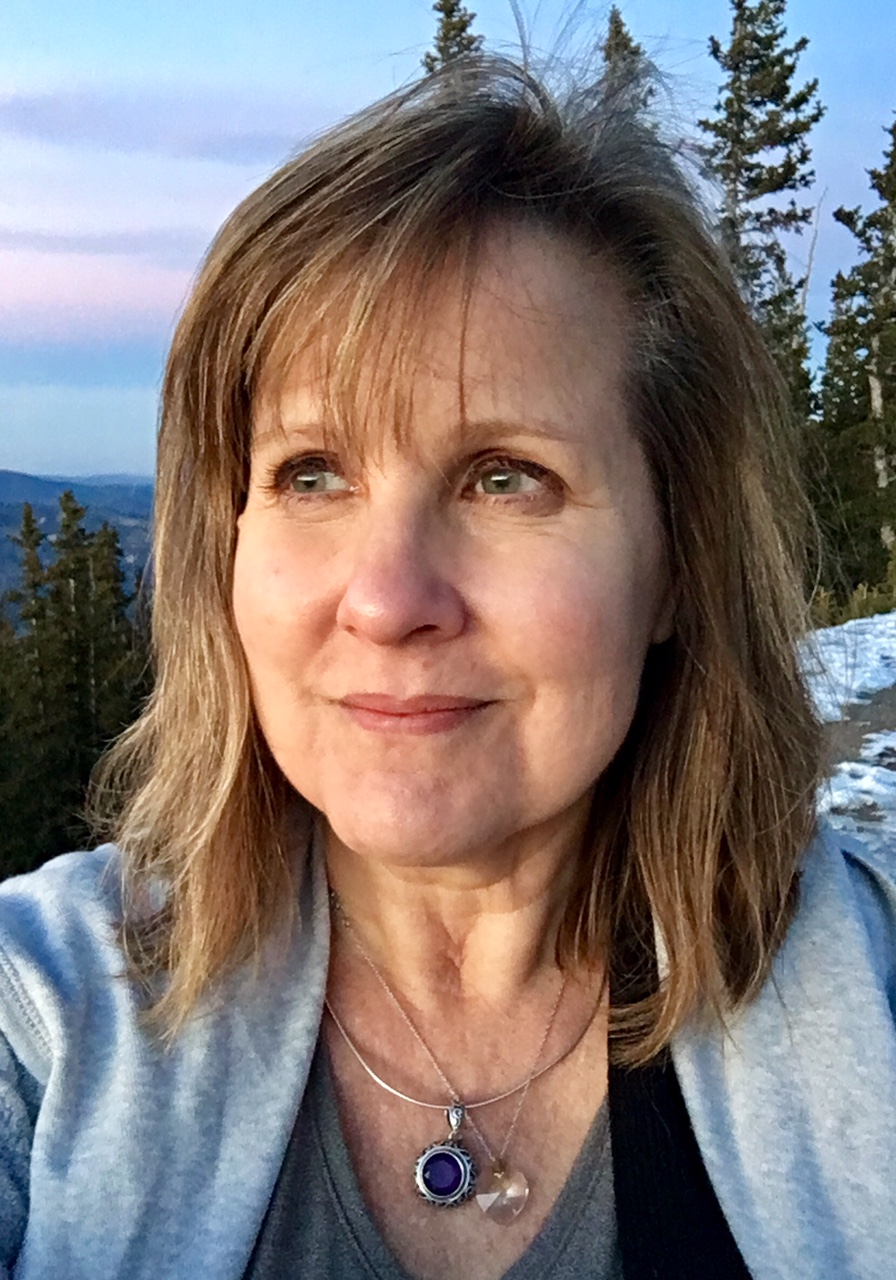 HISTORICAL BACKGROUND
I grew up in the Midwest, the last of seven in a middle class, Lutheran family with conventional, no-nonsense values in a conventional, no-nonsense suburban neighborhood with mostly conventional, no-nonsense friends.

Yet, I've always had a deep curiosity and drive to explore the unknown. I had a deep sense of inner knowing that didn't much make sense to me and quite a lot of intuitive and deja vu experiences that were equally as perplexing. I grew up both loving the mystical side of religion while questioning the restrictions of dogma and doctrine. After reading James Allen As a Man Thinketh in my teens, it set the foundation for personal development and exploration into the power of thought and intention.
Schooled and trained in Broadcast Journalism, I started out as a TV reporter and mastered skills in communication, deeply questioning and probing for answers while climbing the proverbial ladder. In time I entering the fast-paced, powerful corporate life of as a production & TV Executive. In the beginning it nurtured my innate curiosity, expanded my creativity and innate nature to discern fact from fiction. After 20 years, I was burnt out on the power, greed and corruption and left unfulfilled, drained and disillusioned. Through it all I tried to maintain an inner perspective and yearned for 'something more'.
Then a series of unfortunate incidents culminating in a chronic illness prompted me to look INSIDE for answers.
What was wrong with me? I was restless, chronically exhausted, depressed, disillusioned with corporate life and could barely function. Everything was going wrong in my life. I had a history of traumatic events in my life starting from birth. My 2.5 year old brother died from a drawn-out illness before I was born and my mother still suffered his loss while carrying me in her womb. I had witnessed a commercial plane crash as an on-air reporter and suffered post-traumatic stress which I repressed. A court case that I still cannot officially talk about consumed my career and left it a ruinous mess of political spin-doctoring and lies which I also repressed. At this particular time, it snowballed into a life out of control - I lost my job, then my boyfriend, my beloved dog died and I was left financially, emotionally, spiritually and physically bankrupt. Celiacs, a debilitating food allergy to wheat, was also plaguing my body, but I did not yet know it.
I was literally on my knees and left with nothing when I stumbled by chance that some people call synchronicity on a little known, but powerful Divine healing energetic art called
*

Vortex Healing
®
. My teacher says I crawled into the class on my knuckles. I was a shell of a person yet was SO moved and energized by the first class that I enrolled in the next level, and then another and another. In the middle of my second class, I sat up and said to my self, "
I am a healer",
not knowing what it meant or where it would lead me. It took me a few more years to realize my potential and awaken out of the dream into Self. It IS a process that is not without it's twists, turns, darkness, light, ups, downs and plateaus. During this time, I was diagnosed with Celiacs disease and radically changed my diet.
In 2004, I turned my experience with my dogs ill health into an adventurous journey into animal holistic health. This lead to a passion and mission to help encourage education on optimum health for pets and their guardians. With help, the Natural Pet Expo began. It started as a small community get together and blossomed into a regional event and online resource through websites and social media. I now write, blog, speak and give workshops on natural animal health and nutrition.

DESTINED MEETING

In January of 2007, I first approached an advanced Vortex student named Aniruddhan with a premonition; "I am supposed to talk to you and I don't know why". This conversation lead to a friendship with the advanced energy healer who was in the early stages of developing Divine Diamond™ Healing,. 8th dimensional energy supported by Mata Amritanadamayi known as Amma. In 2010, he founded the Divine Diamond Institute an international organization supporting Universal and personal evolutionary healing of which I worked as a facilitator, volunteer and consultant. This work helped expand my energy system as I advanced to the highest levels. Incorporating the experience into my own work I found a natural ease with working with groups and the land. I found it to be supremely grounding while cosmically expansive at the same time.

TRANSFORMATION
In 2012 I was called to branch into my own work and discovered natural talents for Earth work creating
Divine Earth Energy
which is easily used by everyone for physical healing, aligning and manifesting. On my birthday, June 20th of 2012, I was blessed with a gift from Sri Amma Karunamayi of channeling Divine Grace specifically for blessing the Earth and us as Earthlings. I am humbled beyond words, grateful with all my heart and dedicated to learning how to share and use this gift in private practice, group healings, workshops and Earth clearings. The work has branched out to incorporate and energy she calls Infinite Love, a very soft, yet powerful Divine Mother energetic tool for aligning, repatterning and transformation.
I am infinitely grateful to the DIVINE for transforming my life through experience. The strength of
Vortex Healing
is in it's direct access to Divine consciousness. It transforms karmic & genetic patterns at the root level for personal, global and universal healing. Absorbing the the constantly evolving energies, helped transform and awaken true purpose which is constantly unfolding. As I trained, the work cleared some deeply imbedded karmic patterns, limiting beliefs and identities that sabotage, block, cause pain, suffering and separation. I was an egoic, self absorbed, insomniac with an addiction to alcohol and a depressive tendencies. I also had an overactive, ruminating, negative mind which continues to transform into a quieter, calmer, clearer Being. I am considered 'awake' yet my heart is still opening to this still place of awake awareness as I let go of the imprinting of the separate, illusion of Self where there is no 'I'. I still work on resistance and surrender to inner knowing & trust, striving for the self awareness to lengthen the moments of stillness, clarity and profound peace. This is embodying awakening.
Dedicated to service and humanitarian efforts, this movement has expanded organically into innate gifts of insight, knowing, intuition, animal communication, spirit communication and Earth work which I in turn give back to service. Currently the work is expanded into frequencies imbedded in my voice,
light language
and
Divine Earth Energy
which are amplified by the harmonic resonance of each group to create deep healing for the planet. I sense traveling to do
Earthwork
as my seva, or service to humanity is in my future.
I am infinitely grateful to the Universe for leading and directing my path and I surrender to the infinite wisdom of Source.
PROFESSIONAL HISTORY
Since 2006, I've been devoted and called to train in energy healing and work as a certified VortexHealer®, which has expanded into a unique blend of evolutionary energies that is STILL evolving as the frequencies available on the planet evolve. VortexHealing is a dynamic modality that is ever progressing as energies progress.
I've facilitated hundreds of client sessions and completed well over 1400 hours of comprehensive training in the the most advanced tools and awakening levels of VortexHealing® reaching the highest levels of certification. The following VortexHealing® courses have been completed or are scheduled to be completed:
Basic-2006

Advanced/Magical Structures-2006

Earth Shift-2007

Sensing-2007

Clearing the Kundalini-2007

Karmic Intensive-2007

Multi-Frequency-2008

Earthshift-2008

Sensing I, Psychic & Consciousness Development - 2008

Lifeform-2009

Omega-2009

Core Veil & Root of Liberation-2009

Root of Self Realization-2010

Genetics-2010
Jewel-2010
Embodiment Meditation-2010
Earthshift-2010

Inner Veil-2011
Merlin's Puzzle-2011


Multi-Dimensional Jewel-2011

Universal Veil & Awakening the LCF-2012

I-Point & Duality of Awareness & Consciousness-2012

Earth Shift-December 2012

Awakening to O-Self, May 2013

Merlin's Grace-Sept, 2013

Angel Heart-October, 2013

Awakening the Bodymind & Transforming Nervous System, May 2014

Merlin's Puzzle Intensive-June 2014

Breaking with the Past-Oct, 2014


Being Is, Universal Veil & LCF - Jan, 2015

Original Veil & Universal Assemblage Point - Sept 2015

EarthShift & Energy System Intensive, April 2016

Transforming DNA's Core Program, May 2016

Sensing II,

Feb 2017

Sensing III, Feb 2017

Sensing IV,

Feb 2017

Deepening Awakening & Embodiment, Feb 2017

Merlins Puzzle, Sept, 2017

Awakening to Divinity, Oct, 2017

Manifesting Intention, May 2018

Awakening to Divinity, Sept 2018

Angelic Heart 3 & 4, Oct, 2018
Sitting in surrender with Amma Karunamayi in darshan on my birthday two years in a row, the Divine Mother gifted me with tools to aid awakening. The Cosmic Tree of Life evolved in my spine and has since moved into my heart. This tree is a deeply grounding tool that facilitates Earthwork. This tree is the basis of what I call Divine Earth Energy, a symbiotic connection of our cosmic/earthen awakening joining them together in an AS ABOVE/SO BELOW. This Earthwork

As the Earth changes, the energies evolve, grow and change as well. I am constantly amazed at how it is ALL evolving in quantum leaps and proportions.

I am infinitely grateful to the DIVINE and the energy work with transforming my life and helping bring out natural gifts of insight, animal communication, spirit guide communication, Earthwork and intuitive sensing. What will come next I wonder?

Graduated with a BA in English/Communications with a Broadcasting minor, I worked as an Emmy award winning television Executive for organizations including CBS, CW, ABC, NBC, FOX, Animal Planet, HGTV & Discovery Education among other media &, advertising and production outlets and agencies.

I am also an avid pet advocate and enthusiast and work on pets when the occasion presents itself.
In 2004, I founded the Natural Pet Expo, to educate & inform pet guardians about natural and holistic health. The event ran up until 2010 and grew to include an online forum, multiple vendors and a regional following and focus.

I was joined in my journey by Sascha, an enchanting, adorable and gifted English Shepherd -- a wise, loving, cosmic guide and natural therapy animal who is now in Spirit form. And new to the crew is Hilarion the cat, a meter healer in his own way.