TRAVEL ITINERARY & SERVICES -FALL TOUR, Minnesota & East Coast
TRAVEL ITINERARY
SEPTEMBER 2017
MINNEAPOLIS, MN - Fri, Sept 1

, 7-930pm --

Multi Dimensional Healing

-

Evolutionary energetic support for those in transition or on a path of transformation using the Divine Grace of

Vortex Healing

®

the awakening lineage of magical transformation. $30

Holistic Gateway, 1415 6th Street NE, Mpls, 55413 RSVP cornelia@holistic-gateway.com
CORNWALL, NY -- Mon, Sept 11, 7-9pm --

Multi Dimensional Healing

-

Evolutionary energetic group support for those in transition or on a path of transformation using the Divine Grace of

Vortex Healing

®

the awakening lineage of magical transformation. $30 Beth's Temple, Jessica Court, Cornwall, NY -- RSVP required: bethabarca@gmail.com
NEW HAMPTON, NY -- Fri, Sept 15, 6:30-8:30pm --

Multi Dimensional Healing

-

Evolutionary energetic group support for those in transition or on a path of transformation using the Divine Grace of

Vortex Healing

®

the awakening lineage of magical transformation. $30/$35 The Healing Farm, 1384 County Road 12, New Hampton, NY 10958, RSVP:

kai@healing.farm
NEW HAMPTON, NY -- Saturday, Sept 16, 10am - 6pm --

Multi Dimensional Healing - PERSONAL HEALING SESSIONS

-- A very limited number of personal healing sessions are available. 90 min to 2 hours of e

volutionary energetic support for those in transition or on a path of transformation using the Divine Grace of

Vortex Healing

®

the awakening lineage of magical transformation. $150 The Healing Farm, 1384 County Road 12, New Hampton, NY 10958, RSVP:

kai@healing.farm
NEW HAMPTON, NY -- Sunday, Sept 17,

12:00-6pm --

Multi Dimensional Healing Awakening Workshop Intensive

-

In this half day energetic intensive, you'll experience a shift, as blocks of conditioning are transformed from what is most impacting your journey of awakening using the potent power of *VortexHealing

®

, the awakening lineage of magical transformation. $111/135 The Healing Farm, 1384 County Road 12, New Hampton, NY 10958, RSVP:

kai@healing.farm
WARMINSTER, PA -- Thur, Sept 21, 7-9pm --

Multi Dimensional Healing

-

Evolutionary energetic group support for those in transition or on a path of transformation using the Divine Grace of

Vortex Healing

®

the awakening lineage of magical transformation. $30

Being One Center, 1330 Eddowes Road, Warminster, PA, RSVP: ileanaramos03@gmail.com or MDHealing@icloud.com
WARMINSTER, PA -- Thur, Sept 21, 10am - 4pm --

Multi Dimensional Healing - PERSONAL HEALING SESSIONS

-- A very limited number of personal healing sessions are available. 90 min to 2 hours of e

volutionary energetic support for those in transition or on a path of transformation using the Divine Grace of

Vortex Healing

®

the awakening lineage of magical transformation. $150

Being One Center, 1330 Eddowes Road, Warminster, PA, RSVP: ileanaramos03@gmail.com or MDHealing@icloud.com
WEST CHESTER, PA -- Fri, Sept 22, 7-9pm -- Multi Dimensional Healing

-

Evolutionary energetic group support

for those in transition or on a path of transformation using the Divine Grace of

Vortex Healing

®

the awakening lineage of magical transformation. $30

Sama Center, Goshen Professional Center, 1240 Westchester Pike, Ste 207, Visit the SamaCenter website to RSVP or

484-502-9881

samacenter@gmail.com
KENNETT SQUARE, PA -- Wed, Sept 27, 6:30-8:30pm --

Multi Dimensional Healing

-

Evolutionary energetic group support

for those in transition or on a path of transformation using the Divine Grace of

Vortex Healing

®

the awakening lineage of magical transformation. $30 Metamorphosis Wellness Center, 331 E State Street, Kennett Square, PA RSVP: Metamorphosiswellnesscenter@gmail.com or 610-444-8020
PHILADELPHIA, PA -- Fri, Sept 29, 7-9pm --

Multi Dimensional Healing

-

Evolutionary energetic group support

for those in transition or on a path of transformation using the Divine Grace of

Vortex Healing

®

the awakening lineage of magical transformation

. $30

Philadelphia School of Massage & Bodywork, The Ellington, Lower Level, 1500 Chestnut Street, Phila, PA -- RSVP: MDHealing@Icloud.com
PHILADELPHIA, PA -- Fri, Sept 29, 10am - 4pm --

Multi Dimensional Healing - PERSONAL HEALING SESSIONS

-- A very limited number of personal healing sessions are available. 90 min to 2 hours of e

volutionary energetic support for those in transition or on a path of transformation using the Divine Grace of

Vortex Healing

®

the awakening lineage of magical transformation. $150

Philadelphia School of Massage & Bodywork, The Ellington, Lower Level, 1500 Chestnut Street, Phila, PA -- RSVP: MDHealing@Icloud.com
OCTOBER 2017
NEW! WILMINGTON, DE -- Sunday, Oct 1,

12:00-6pm --

Multi Dimensional Healing Awakening Workshop Intensive -

In this half day energetic intensive, you'll experience a shift, as blocks of conditioning are transformed from what is most impacting your journey of awakening using the potent power of *VortexHealing

®

, the awakening lineage of magical transformation. $111/135 Aurora Reiki, 506 North Union St, Wilmington, DE 19805, RSVP Nancy@aurorareiki.com or 443-553-3233
NEW! WILMINGTON, DE -- Monday, Oct 2,

TBD, by appt --

Multi Dimensional Healing - PERSONAL HEALING SESSIONS

-- A very limited number of personal healing sessions are available. 90 min to 2 hours of e

volutionary energetic support for those in transition or on a path of transformation using the Divine Grace of

Vortex Healing

®

the awakening lineage of magical transformation.

Aurora Reiki, 506 North Union St, Wilmington, DE 19805, RSVP Nancy@aurorareiki.com or 443-553-3233
NEWARK, DE -- Wed, Oct 4, 7-9pm --

Multi Dimensional Healing

-

Evolutionary energetic group support for those in transition or on a path of transformation using the Divine Grace of

Vortex Healing

®

the awakening lineage of magical transformation. $30

Pike Creek Reiki, 579 Upper Pike Creek Road, Newark DE -- RSVP required to pikecreekreiki@aim.com
WARMINSTER, PA -- Saturday, Oct 7,

12:30-6pm --

Multi Dimensional Healing Awakening Workshop Intensive -

In this half day energetic intensive, you'll experience a shift, as blocks of conditioning are transformed from what is most impacting your journey of awakening using the potent power of *VortexHealing

®

, the awakening lineage of magical transformation. $111/135 Being One Center, 1330 Eddowes Road, Warminster, PA, RSVP: ileanaramos03@gmail.com or MDHealing@icloud.com
WEST CHESTER, PA -- Sun, Oct 8, 10-4pm --

Multi Dimensional Healing - PERSONAL HEALING SESSIONS

-- A very limited number of personal healing sessions are available. 90 min to 2 hours of e

volutionary energetic support for those in transition or on a path of transformation using the Divine Grace of Vortex Healing®

the awakening lineage of magical transformation.

Sama Center, Goshen Professional Center, 1240 Westchester Pike, Ste 207, Visit the SamaCenter website to RSVP or

484-502-9881

samacenter@gmail.com
NEW DATE!!

WEST CHESTER, PA -- Sun, Oct 8, 7-9pm --

Multi Dimensional Healing

-

Evolutionary energetic group support

for those in transition or on a path of transformation using the Divine Grace of Vortex Healing® the awakening lineage of magical transformation. $30 Sama Center, Goshen Professional Center, 1240 Westchester Pike, Ste 207, Visit the SamaCenter website to RSVP or

484-502-9881

samacenter@gmail.com
PHILADELPHIA, PA -- Mon, Oct 9, 9:30am - 4pm --

Multi Dimensional Healing - PERSONAL HEALING SESSIONS

-- A very limited number of personal healing sessions are available. 90 min to 2 hours of e

volutionary energetic support for those in transition or on a path of transformation using the Divine Grace of

Vortex Healing

®

the awakening lineage of magical transformation. $150

Philadelphia School of Massage & Bodywork, The Ellington, Lower Level, 1500 Chestnut Street, Phila, PA -- RSVP: MDHealing@Icloud.com
PHILADELPHIA, PA -- Mon, Oct 9, 7-9pm --

Multi Dimensional Healing

-

Evolutionary energetic group support for those in transition or on a path of transformation using the Divine Grace of

Vortex Healing

®

the awakening lineage of magical transformation

. $30

Philadelphia School of Massage & Bodywork, The Ellington, Lower Level, 1500 Chestnut Street, Phila, PA -- RSVP: MDHealing@Icloud.com
VIRGINIA BEACH, VA -- Oct 12-24 --

Multi Dimensional Healing

-

Evolutionary energetic group support

for those in transition or on a path of transformation using the Divine Grace of

Vortex Healing

®

the awakening lineage of magical transformation

. Booking private sessions and possible group healing TBD.

Contact MDHealing@icloud.com to schedule your session or for possible group healing locations.
++++++++++++++++++++++++++++++++++++++
NOTE: AT MOST TRAVEL LOCATIONS A VERY LIMITED NUMBER OF PERSONAL HEALING SESSIONS ARE AVAILABLE, please inquire: MDHealing@Icloud.com
PERSONAL 1-1 HEALING:
Multi Dimensional Healing – Personal Sessions
Experience VortexHealing® at UAP, the most advanced level with practitioner, Bette Hanson $150: 2 Hour session includes energy evaluation, intuitive guidance and mentoring. (Additional space rental fees may apply, per individual locations) PAYMENT: https://paypal.me/MDhealing (please indicate location, date & service/event)
Multi Dimensional Healing (MDH) is *VortexHealing® at its most advanced levels. It is one of the most powerful modalities where every healing is an awakening. It is designed to deeply bridge into and clear stuck and densely blocked energy held genetically, karmically and dimensionally, resulting in transformational shifts. Many don't realize how deep and expansive ALL our 'conditioned' is. Typically, we strive to work on clearing the imbalances of our lives, that we can see which is only the tip of the iceberg. The broad and deep scope of how MDH clears, is the key to transformational change & healing.
MDH facilitates healing using the energy of Divine consciousness of VortexHealing® to help transform and awaken at the root where our issues form -- on the physical, mental, emotional, spiritual and karmic levels. Most other modalities use forms of universal energies that simply cannot reach deeply into these layers, nor clear at that level of consciousness. With MDH, we literally have the ability to change the world we live in by addressing the core belief systems of our conditioning on multi-dimensional levels. It is these two strengths, the deep bridging and Divine intelligence of Source energy, that set Multi Dimensional Healing apart as a transformative process. One healing can and does make a significant impact. Multiple sessions can create life changing transformation.
WHAT CAN YOU EXPECT: Individual sessions are intuitively personalized to offer pinpointed, laser focused, Divine energy tailored and guided to meet your needs; strengthening a fatigued or imbalanced system, mentoring sessions that intuitively guide the release of core issues following a proven protocol. Each session begins with an assessment of goals and intentions, followed by a multi dimensional energetic healing and consulting evaluation. A typical session takes 90 – 120 minutes to complete.
MDH also offers relationship intensive balancing/clearing and home, land, space or office clearing. Individual rates vary.
TESTIMONIAL: "I wanted to drop you a line say thanks for our last session; I am really doing WONDERFUL. Initially, after our last session, I felt a little out of balance. However, as the days went by, I felt my energy becoming more balanced, grounded, and better aligned with my heart and the energies of my higher self. I am developing an increasing sense of unconditional love and thankfulness in my day-to-day living. Every morning, I wake up flooded with thoughts of love and gratitude; it is really amazing. As crazy as it sounds, I also feel healthier and even look younger ;) It seems the perfect version of me is taking over my heart, body, mind, and spirit… You are amazing! So THANKS again! I look forward to our next session." --Cesar P, La Plata, Maryland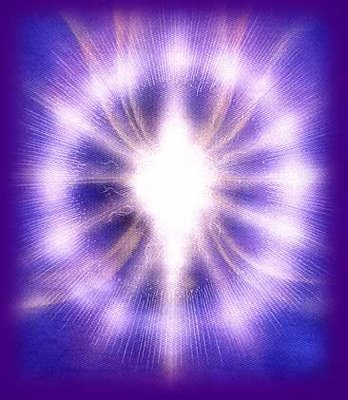 GROUP HEALING:
Multi Dimensional Healing - Evolutionary Transformational Awakening
A group healing with Bette Hanson, VortexHealing®, UAP, $30 Energy Exchange
PAYMENT: https://paypal.me/MDhealing (please indicate location, date & event)
Spiritual transformation is a part of awakening to who we are.." - Sri Mata Amritanandamayi Devi, 'Amma'
Multi Dimensional Healing is an evolutionary, energetic experience that is designed to support spiritual transformation. Using the powerful modality of VortexHealing®, this group event can helps deepen awakening to inner Truth by clearing stuck patterns of conditioning and negative blocks. With VortexHealing®, every healing is an awakening and is uniquely different each time you participate.
Bring your intention and let go of expectation as the evolutionary energy of VortexHealing® of the Merlin lineage of magical transformation facilitates Source guided intelligence to deeply clear and transmute conditioned consciousness held on all levels of reality where we exist. Every time we break through the illusion of programming, we shift our reality, raise consciousness, open our awareness, expand our possibilities and activate our higher Self.
Each group healing follows a proven, holistic formula of grounding, relaxing, energizing, releasing, re-patterning, awakening and integrating specifically designed to shift consciousness on interdimensional levels. Some may fall asleep, experience chills, itchiness, heat and even physical or emotional discomfort as unwanted energy is released.
This sacred space of healing may benefit you in a host of ways: a profound healing tool, a Divine mirror, an amplifier for what is needed to enhance the journey, an interdimensional portal, a deeply grounding anchor to Gaia, an expansive meditation, a light body activation or an energizing integration. It can be heart-opening, scary, thrilling, deeply loving, awakening, activating, emotional, restful or purging -- depending on how we set our intention and what Source provides in the moment. Each and every time you attend, it will be different.
NOTE: This healing can be transformational, from the moment you decide to come to this event, the Divine can start preparing you. Strong emotions or synchronistic situations may arise or you may even meet with resistance in attending. Bless it all as a gift and evolutionary message.
The purpose of every Multi Dimensional Healing IS Earthwork -- to serve humanity through helping raise the collective consciousness of the planet. Earthwork is a vital component to support the planet's collective shift away from disharmony and discord into balance, cooperation and peace - one person, one space, one group at a time. We are all connected as energy in the web of life, our development IS the Earth shift.
Please RSVP and expect to relax deeply. It is suggested to bring water, a blanket, mat and pillow for your comfort. You're politely asked to attend fragrance-free.
Here's what people are saying about Multi Dimensional Healing:
"Vortex Healing is an awesome energy healing system that is light years ahead of anything available today. Consider signing up for one of these healings. They are profound, energizing and the effects are lasting and progressive." -- Dan Aquilina, Colorado Springs, CO
"The healing she facilitated... transformed me on a cellular level and likely even deeper. In the days following, I experienced a depth in healing that went beyond this lifetime. I've never felt more open, joyful, or trusting, and excited to be part of this phenomenon." ~Allison Brunner, LSW, Psychotherapist, Philadelphia, PA
"Bette is a master of these group healings and if you are lucky to have the opportunity to join her more than once – I find each time you come, it works more deeply than before and the benefits get more pronounced." ~Rev. Rebecca Thompson, San Jose, CA
"I've had lots of experiences with spiritual teachers, yogic masters and so on, but nothing can compare to this work IMHO." ~Pankaj Sharma,
Downingtown, PA "It was one the most powerful experiences of that kind I have been blessed to be part of, and created lasting change." --David Nelson, Earthmentor, St. Paul, MN ++++++++++++++++++++++++++++++++++++++++++++++
WORKSHOP:
Multi Dimensional Healing - Awakening Workshop Intensive
$111 Prepaid/$135 at the door RSVP: MDHealing@earthlink.net (or location)
PAYMENT: https://paypal.me/MDhealing (please indicate location, date & event)
"Spiritual transformation is a part of awakening to who we are." - Sri Mata 'Amma' Amritanandamayi Devi
Are you in the midst of a spiritual transformation? Do you want to feel more connection to Source, freedom, clarity, and authenticity in day to day living? In Multi Dimensional Healing (MDH) Awakening Workshop Intensive we'll clear and release the blocks and conditioned programing that prevent awakening to true nature. In this half day energetic intensive, you can begin to recognize that you are not in separation from everything and deepen your connection to the Wholeness that is Divinity. This is a focused experiential workshop following a proven protocol of deep energetic release. It is for anyone on a path of personal self development or interested in expanding Divine awareness.
The purpose of life is to awaken to what you are. And what you actually are is not something that the mind can understand; it's a growing awareness found within. Many are hearing the call and there are many paths leading to awakening. When the Truth is seen and experienced with a deep clarity then the identity with separation in human form awakens. What stands in the way is our conditioned consciousness. The programs of who, what, how and why we believe and think that we are. This MDH workshop will help you experience Truth & Presence by deepening your awareness and clearing conditioning. MDH is VortexHealing® at its highest level and with VortexHealing®, every healing IS an awakening.
Awakening is a process of discovery and creation. It can often be disorienting because it is a stripping away of the veils of illusion and duality of being human while opening to a wholeness that recognizes itself in all people and all things. This process lays the foundation for blossoming into a profound recognition that it is not separate from Divine Oneness. If you are going through the process of awakening, you are not alone. Many are participating in a process that can be a confusing journey as all that you know and think that you are, falls away to reveal the space, freedom and expansiveness of the Truth of Being. This workshop can help in both understanding and clarity of the process.
Where are you on the journey of awakening? What stands in your way? In this workshop, we'll talk about the process AND you'll experience energetically the shifts, as blocks of conditioning are transformed and you energetically realign with your spiritual awakening using the potent power of *VortexHealing®, the awakening lineage of magical transformation.
In three powerful group healings we will follow a proven protocol for spiritual transformation:
Relax and strengthen your energy system (a relaxed, stronger system clears deeper)
Transform the issue that is most impacting awakening
Clear blueprints, karma knots, karmic structures, energetic bodies, Divine structures & more
Release conditioned consciousness, the programs and patterns of illusion blocking awakening
Repattern and realign with higher consciousness of awakening Awaken awareness to higher consciousness
You'll leave this workshop energetically changed, charged and calibrated to resonate more with your connection to Universal wholeness. You'll have a new awareness of what it means to expand consciousness and more able to embrace and embody your emerging awakening nature.
PREPARATION: Please bring a mat, pillow, blanket, healthy snacks to share and water for your comfort. A journal or notepad may also be helpful to take notes. While this healing is a safe, holistic formula, it is also purifying energy designed for transformation. Many fall asleep, slip into a deep meditative trance or experience chills, itchiness, heightened emotions and more of what we need is being released. This is an energetic detox and transmutational symptoms are typically temporary.
TESTIMONIAL: "I've been committed to the self realization journey for about 2 years, searching for many energetic healing modalities along the way. Vortex healing is by far the most expansive I've come across. Bette is extremely informative and nurturing in regards to the awakening process itself. It is not a comfortable process and Bette brought a sense of ease about it after one session. While actually performing the healing, her empathetic abilities made it clear why she is fantastic in this line of healing. I left the (workshop)session feeling openings in my heart I never knew existed. For once, I had a major transformative shift without a huge emotional episode following. My mindset upgraded so the little that did come up was easier to understand and allow to pass. Grateful to have Bette share her gifts with the world." – Brianna, Mpls MN
BIOGRAPHY: Bette Hanson is a seasoned holistic practitioner trained and experienced in VortexHealing® and other evolutionary energies. As an empath, intuitive healer, channel and higher consciousness mentor, she is devoted to serving people, pets and the planet with personal sessions, group healings, workshops, relationship clearing and Earthwork: home/space/land clearing. Certified at the most advanced level of VortexHealing®, (the Merlin lineage of magical transformation), she's accumulated over 1500 hours of classes since 2006 and has worked on hundreds of clients. Certified practitioners complete an intensive series of spiritually expansive training based in awakening and self development. This evolutionary process offers an artist's palette of multi dimensional tools designed to systematically, consciously, and holistically transform issues at all levels where separation exists, returning us back to Wholeness. Bette's private practice is based out of the Longmont/Boulder area of Colorado and she facilitates events throughout the country. Remote and distance personal sessions are also available. For details visit BetteHanson.com, or email: MDHealing@icloud.com
Lokah Samastah Sukinoh Bhavantu: "Let us work together to create a joyous tomorrow, free from conflict, where religions work together in happiness, peace and love. May the tree of our life be firmly rooted in the soil of love. Let good deeds be the leaves on that tree; may words of kindness form its flowers; may peace be its fruit. Let us grow and unfold as one family, united in love—so that we may rejoice and celebrate our oneness, in a world where peace and contentment prevail." ~'Amma', Sri Mata Amritanandamayi Devi
*VortexHealing® is a registered trademark of Ric Weinman. All rights reserved.
BetteHanson.com MDHealing@icloud.com 215.356.9365